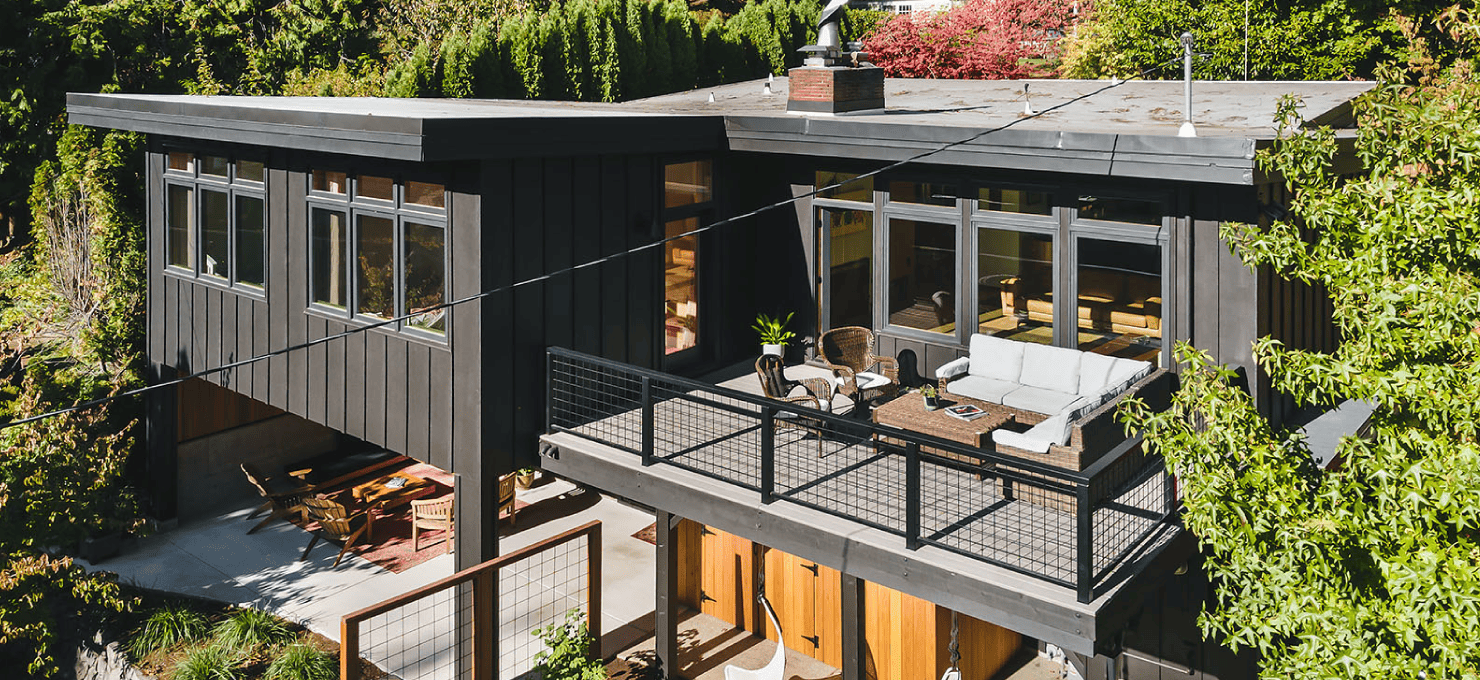 Exteriors
|
Interiors
What You Need To Know About Home Additions
All homes have the potential to expand. A home addition might be just what you need to create a functional home office, make additional rental income, host out-of-town guests, or accommodate family members moving in. It can also allow you to age in place or avoid having to move as your family grows. Plus, your home will be more comfortable and enjoyable to live in as a whole.
Whether you're thinking of building out, up, or adjacent or want to convert some unused space, the possibilities are endless. If you're wondering how to add an addition to a house, the design/build experts and conversion contractors at Neil Kelly are here to assist.
Types of Home Additions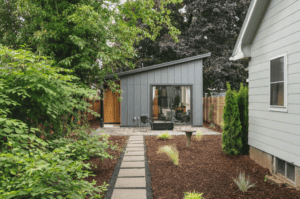 Every home addition project is unique, but they generally fall into a few categories: ADUs, conventional home additions, conversions, and sunrooms. The right project for your home depends on your current layout, available space, and property lines, as well as your expansion goals, preferences, and budget.
Accessory Dwelling Unit
Accessory dwelling units or ADUs are structures that can be either completely separate from a home but on the same property or connected to the main house but with its own entrance. ADUs function as independent homes and are usually the size of a studio or one-bedroom apartment. They have full kitchens, bathrooms, and sometimes even laundry. ADUs are great for hosting, renting, and multi-generational living.
Conventional Home Addition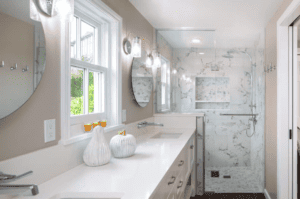 A conventional addition usually means you build out or up. The key is designing the new space so that it fits seamlessly into the existing house.
With a one-room addition, or "bump-out," an additional room is built on the main level. If you've got the space on your property, this can be an excellent option for creating a master suite, a guest room, an office, or a bonus space.
Those with limited lot sizes might consider building up instead. Adding another story is usually a more complex and expensive project, but it can create significantly more space. You could end up with twice the square footage and be able to continue living in the neighborhood you love.
Take a look at this new primary bath addition in Seattle, WA.
Home Conversions
Basements, attics, and garages can be converted into a wide range of livable spaces. These areas are already built and are essentially blank canvases for home additions. Unfinished basements often have existing electricity and plumbing, and many garages have some form of wiring.
Attics make great TV rooms, guest rooms, and kids' playrooms. Basements can be finished into one large area, like a guest suite, or multiple smaller rooms. Whether detached or attached, a garage can be turned into a studio apartment, media room, home gym, office, studio—you name it.
Check out this custom bathroom & laundry room garage conversion in Gresham, OR
Sunrooms and Lanais
A sunroom is a fully enclosed space with large windows and views of the outdoors. A lanai is a patio that is partially or completely open to the outdoors but covered. If you have a porch or patio you only use a few months a year in the rainy Pacific Northwest, why not convert it into a year-round multi-use space? A thoughtfully designed sunroom or lanai can work as an extra sitting room, dining room, reading area, or an extension of your living or family room.
Does An Addition Increase Home Value?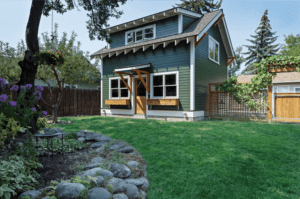 Since you're adding more livable square footage, a home addition can increase your property value. Having said that, you'll want to make sure everything is thoughtfully designed, well-engineered, and seamlessly integrated into your existing structure.
Also, it's important everything is built to code so that it qualifies as actual living space. For instance, a basement conversion should have egress windows, and any bedrooms should have a window and a closet. Every county has different requirements and codes for building home additions and ADUs, make sure you check your local laws when planning your project.
Begin Your Home Addition, Conversion, or ADU With Neil Kelly
As a top-rated design/build contractor in Portland, Bend, Eugene, and Seattle, Neil Kelly is seasoned in all types of home additions, expansions, and conversions. We can help your home feel less cramped and more content by adding usable, functional, and valuable space. With a perfectionist mindset, high-quality craftsmanship, and a knack for creativity, our approach to home additions leaves our customers satisfied and happy.
The process begins with a consultation to help you define your needs and vision. Neil Kelly will then collaborate with you on a project design and scope of work that fits your budget.
Our team takes care of coordinating permits, inspections, ordering materials, and managing subcontractors.
We'll communicate with you every step of the way, see that the project stays on track, and make sure your home is livable during construction. Not only that, but we back up our work with a 5-year workmanship warranty.
Reach out to our team for a consultation to get started.