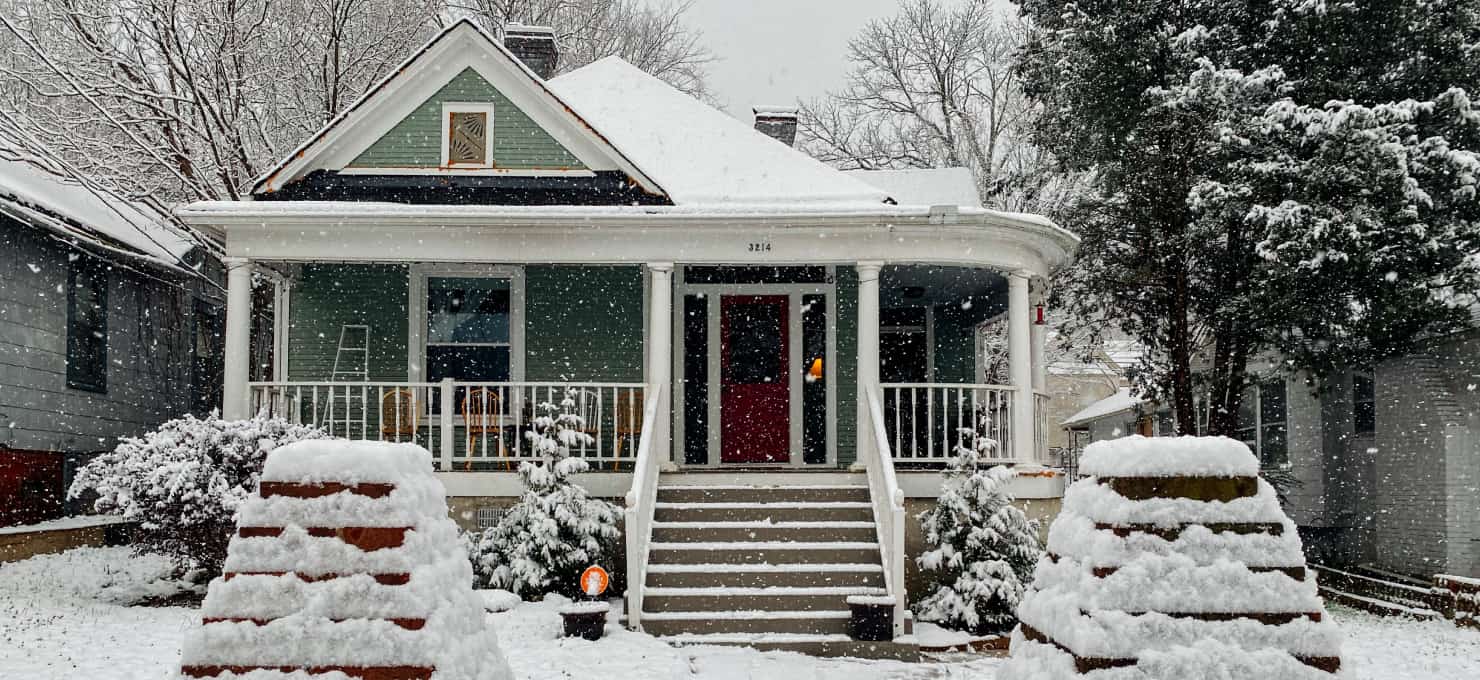 Home Fixes
Prepare Your Home for Winter
Pacific Northwest winters are notorious for short days, relatively chilly temps, plenty of rainfall, and the occasional snowstorm. While you'll be spending more time indoors this season, you'll want to think about how to prepare your home for cold weather both inside and out.
So, what should you include on your seasonal maintenance checklist? Keep reading for a list of tasks, along with useful guidance and winterizing tips for homeowners.
Winter Home Maintenance Checklist
Not every winter maintenance plan will look the same. But if you reside in Oregon or Washington, you're wise to consider these tips to prepare your home for winter.
DOWNLOAD OUR WINTER HOME MAINTENANCE CHECKLIST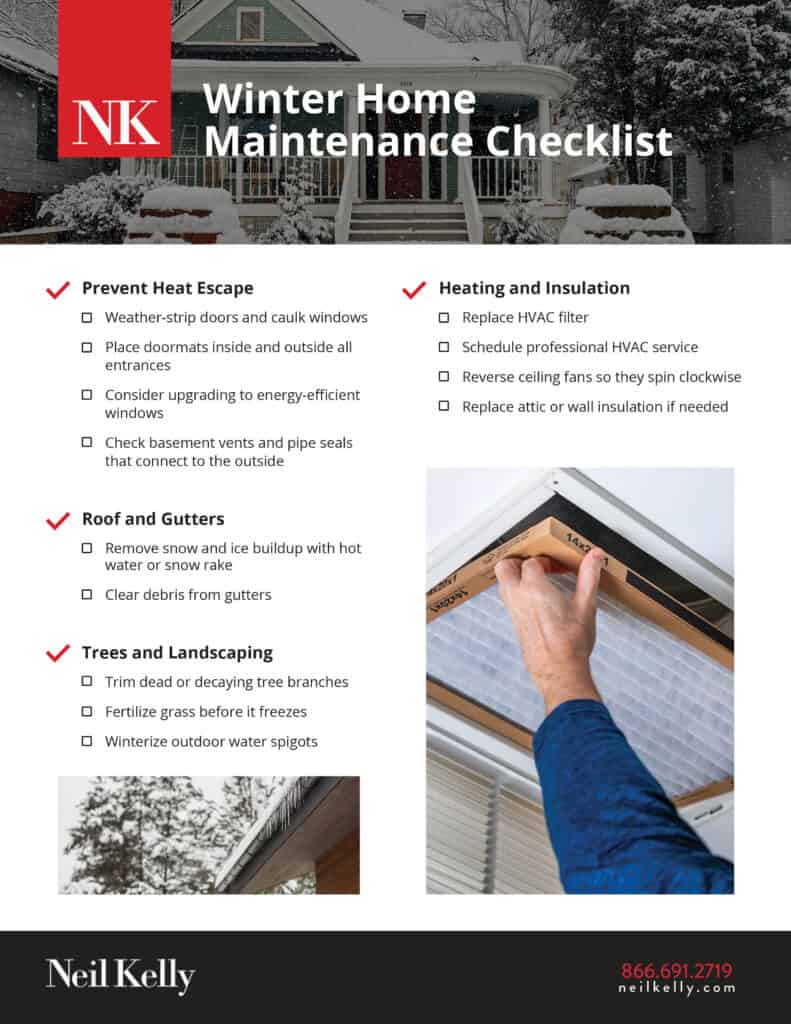 Prevent Heat Escape
Didn't get around to weather-stripping your doors and caulking your windows in the fall? Check this task off your list before the temperatures drop. Additionally, you may want to place doormats inside and outside all entrances to prevent tracking water and mud on your floors.
If your home was built before the mid-1980s and has its original windows, think about swapping them out for the energy-efficient variety. Neil Kelly can handle the installation. Check out our Window Repair and Replacement guide to figure out whether yours need an upgrade.
If you have a basement, be sure to check the seals around vents and pipes that connect the indoors and out as these are often problem areas for warm air to escape and cold air to enter. 
Prevent Ice Damage to Your Roof and Gutters
Snowfall is somewhat unpredictable in the Northwest. But, when it piles up (or partially thaws then freezes over), the weight of the snow and ice could damage your roof. Stay on top of this by removing the buildup with hot water or a snow rake. You'll also want to check for missing or damaged shingles and replace them as needed.
Don't forget to keep in mind how many lives your roof has.
If there's a substantial amount of debris in your gutters left over from the fall, be sure to clean them out. The accumulation can lead to overflowing channels draining into the wrong places, like your basement or windows.
Maintain Trees and Landscaping
Your yard doesn't need a whole lot of attention during the winter, but don't forget about it entirely. Look for dead or decaying branches that are potential safety hazards. Trim branches as needed to prevent them from breaking and damaging your home or other property. If you didn't get to it in the fall, fertilize your grass once more to encourage healthy growth in the spring.
If you have exterior water pipes and hose bibbs that you use for landscaping, now's the time to winterize them to prevent them from freezing and causing water damage. You'll want to remove and drain any hoses, turn off water spigots, and attach an outdoor faucet cover.
Ensure Heating System Efficiency
You'll be relying heavily on your home's heating system this season, so make sure you replace the filter at least every couple of months. Whether you use a gas furnace, a heat pump, or a boiler, having it professionally serviced twice a year will ensure everything's running as it should.
Now is a good time to reverse any ceiling fans you have so they spin in a clockwise direction. This will help circulate warm air down.
Check Insulation
One way to maximize your heating system's efficiency is by properly insulating your home. Wall and attic insulation doesn't last forever. If it's been over 20 years since yours was replaced, it might be a good idea to get it done sooner than later.
Smoke Alarms and Carbon Monoxide Detectors
Keeping your windows and doors closed and sealed tight during the winter increases the risks of gas buildup such as carbon monoxide. We recommend replacing the batteries in your smoke alarms and carbon monoxide detectors, then running tests to make sure they're working correctly.
Deep Interior Cleaning
Lots of folks reserve deep cleaning for the spring, but why not tackle it now while you're spending more time inside? This winter, consider cleaning out your garage, going through your closets and tossing or donating unused items, and organizing your storage spaces.
Once you have things in order, you can go through and wipe down your cabinets, dust your baseboards, wash the walls, scrub the tile, steam your upholstery and carpets, scour your appliances, and tend to any other areas you tend to skip during routine cleans.
Year-Round Handyman and Home Maintenance Services from Neil Kelly
The team at Neil Kelly is here to assist with your winter to-do list. We're proud to offer a wide range of handyman services, including repairs, replacements, installations, and home performance assessments.
Our design/build remodeling pros can also help with carpentry, siding, roofing, porches, conversions, additions, and custom upgrades—all backed by our five-year warranty. With design centers in Seattle, Portland, Eugene, and Bend, Neil Kelly transforms homes all throughout the Pacific Northwest.
Contact us today!