Bathroom Projects
Seattle Condo Bathroom Remodel
Contemporary Bath Renovation in Seattle's Belltown Neighborhood
Neil Kelly's in-house designer, Amanda Sava helped our client transform their Seattle condo bathroom from cramped and dark to bright and functional.
Find details and before-and-after photos of this custom bathroom remodel below.
Project Objectives and Client Wishlist
The goal for this 60-square-foot bath was to create a clean, uncluttered space to retreat to in our client's small Belltown condo. In addition to being a self-care hub in the home, it would also need to provide day-to-day functionality as both a bathroom and laundry room.
Our client's wishlist for their bathroom renovation included:
Clean, uncluttered space

Optimized functionality

Better lighting

Improved storage

Soaking tub and shower
"The client wanted a deep soaking tub as well as a shower," says Sava. The plan was to rework the existing space to optimize the functionality of both the bathroom area and the laundry zone.
Design Challenges
Like all remodeling projects, this one wasn't without challenges. Since this bathroom renovation took place in a modern condominium, there was a lot of concrete to work around. 
And due to HOA restrictions, many structural components couldn't be moved. "The condo is tiny, so staging the work would be challenging for the carpenters," Sava adds.
Design Solutions
The goal was to optimize space, so we had to find a way to work around the concrete and HOA rules. "We were able to grab a little bit of space from the primary bedroom closet and the hall closet, as well as a little lost space between her unit and the shared utility room."
While we didn't have enough square footage to create a wet room with a separate tub, we found a super-deep bathtub that could also be used as a shower.
Check out this other Small Transitional Bath Remodel we did in Northwest Portland.
Special Features, Customizations, and Finished Results
The finished project shows a beautiful transformation of the original space – making it feel more open while improving overall usability.
Special features and customizations for this bathroom remodel included:
New vanity cabinetry from

Decor Cabinets

Larger vanity mirror

Recessed ceiling lights and decorative pendant vanity lights

Fresh white wall paint

Extra-deep soaking tub/shower combo

Contrasting black shower fixtures

Decorative mosaic shower tile from

Oceanside Glass & Tile

Floating shelves over toilet

New tile flooring from Oceanside Glass & Tile
Take a look at this Seattle-area whole house remodel we did in Normandy Park.
Before-and-After Bathroom Remodel in Seattle, Washington
Are you thinking about a custom bathroom renovation or a bigger project for your home? The design/build remodeling team at Neil Kelly would love to hear from you.
Our experienced designers and builders work on residential spaces of all shapes and sizes throughout the Pacific Northwest, and we have design studios in Seattle, Portland, Bend, and Eugene.
Get in touch with us to schedule a consultation or learn more about what we do.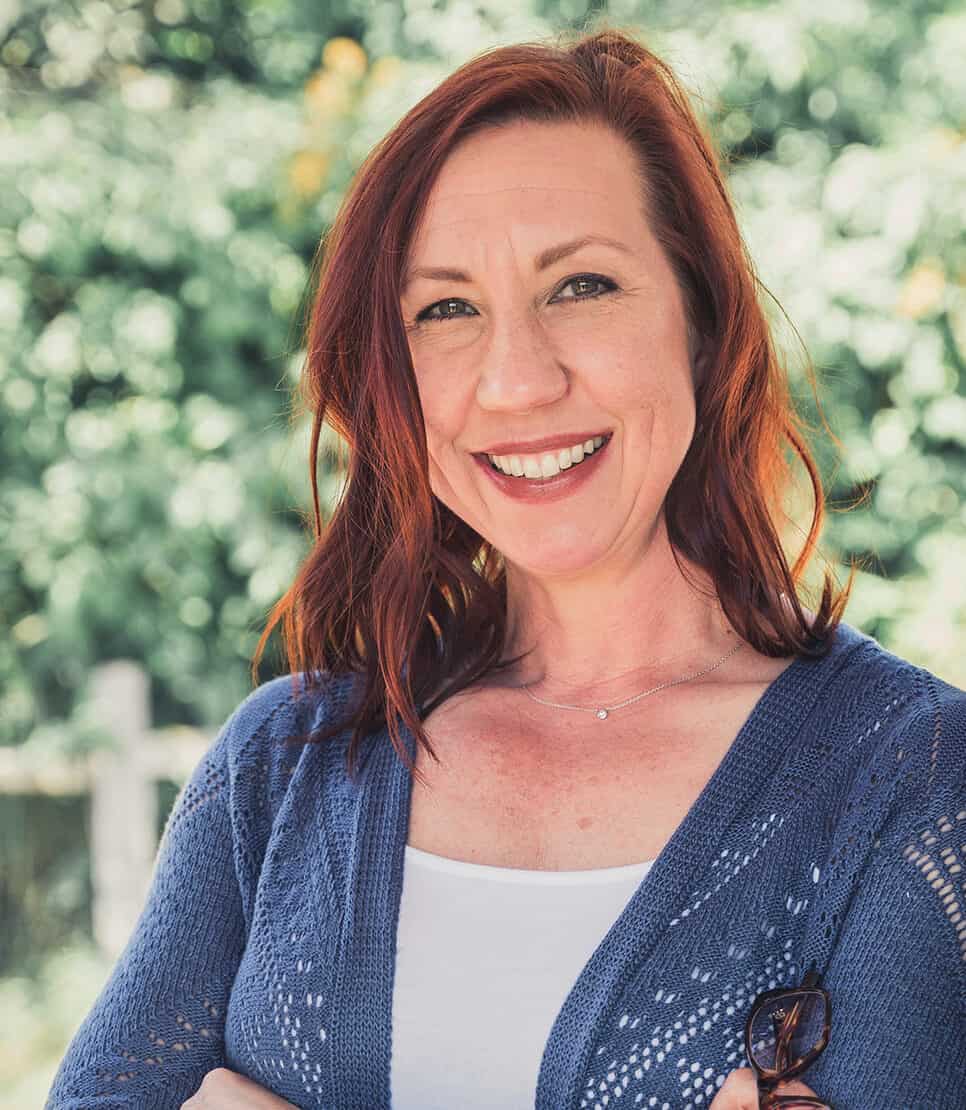 amanda sava, Seattle Design Consultant, AKBD
With nearly 20 years of experience designing residential spaces, California native Amanda Sava brings a unique body of knowledge and expertise to every remodeling project. Spending much of her career in the San Francisco Bay Area has allowed Amanda to work in almost every design style, from the latest Contemporary styles to iconic Eichler homes and traditional Victorians. She is comfortable with all kinds of projects, from small condominium kitchens to custom cabinetry in 10,000 square foot homes. Amanda believes that — in any design style — authenticity, quality products and materials, and classic elements are the keys to a beautiful outcome.
Amanda lives with her partner, his two great teens, and a menagerie of pets. In her spare time she loves hiking, trail running, doing yoga with the cats and kids, and knitting.