Kitchen Projects
Transitional Kitchen Remodel in Northeast Portland
Custom Kitchen Renovation in Portland, OR
Neil Kelly's in-house design consultant Rob Barham helped our client reimagine and restore the kitchen in their early 20th-century home in Northeast Portland's Alberta Arts District.
Learn more about the project details and see before-and-after photos of this custom kitchen remodel in Portland, Oregon.
Project Objectives and Client Wishlist
The need for this kitchen renovation was driven by substantial water damage and structural issues. While the bones and character of the kitchen were stunning, the space needed attention in the functionality department.
There was also a clear need for new appliances, more food-prep space, and a better flow of traffic, which called for rearranging the layout.
Beyond that, the goal was to update the kitchen with modern fixtures and finishes without veering too far from the traditional style of the craftsman bungalow. "I did not want the final product to look like it didn't belong," says Barham. With that in mind, we went with a transitional design aesthetic.
Our client's wishlist for this kitchen renovation included:
Remediated water damage and structural issues

Improved functionality with more prep space

Better layout and traffic flow

Modern updates that align with the home's traditional character

Upgraded major appliances

Transitional design aesthetic
Want more inspiration? Check out this custom Slabtown Townhome Kitchen Remodel in Northwest Portland.
Project Planning and Design Challenges
We presented the client with three routes to take this project. "Each option had a unique scope of work and space planning," says Barham. This allowed our client to see multiple possibilities for the kitchen and make more informed decisions about the end result.
Of course, no renovation is without its obstacles. The kitchen had multiple entries and exterior window openings, which posed spatial and structural issues. After demolition was complete, the Neil Kelly team realized the wall structures needed to be reinforced.
The plan our client chose involved a custom wood range hood. But hood ducting termination is required to be at least 3 feet from glass, and with windows on either side of the range, we had to rethink our strategy.
Design Solutions
Due to the multiple entries, the new wall was made into a shear wall to protect it from future structural damage.
The solution for the wood hood was to extend it all the way up to the ceiling. "This allowed the exterior termination to meet code requirements from the window glass," says Barham.
Special Features, Customizations, and Finished Results
We worked closely with the client every step of the way to ensure the space met all their functional needs and aesthetic vision.
Special features and customizations for this kitchen remodel included:
In the end, this kitchen was a perfect marriage of traditional and modern design. "Shaker cabinetry helped merge the two styles, and the light fixtures and cabinet hardware gave it that modern push," says Barham.
This Central Seattle Kitchen Remodel is another great example of how contemporary upgrades can be balanced with the original design of a home.
Before-and-After Kitchen Remodel in Northeast Portland
The design/build remodeling team at Neil Kelly includes seasoned design consultants, knowledgeable project managers, and skilled builders. If you're considering a custom renovation at your Pacific Northwest home, we'd love to hear from you.
You can schedule a consultation at your home, via video conferencing, or at one of our design centers in Portland, Eugene, Bend, or Seattle.
Contact Neil Kelly today to get started.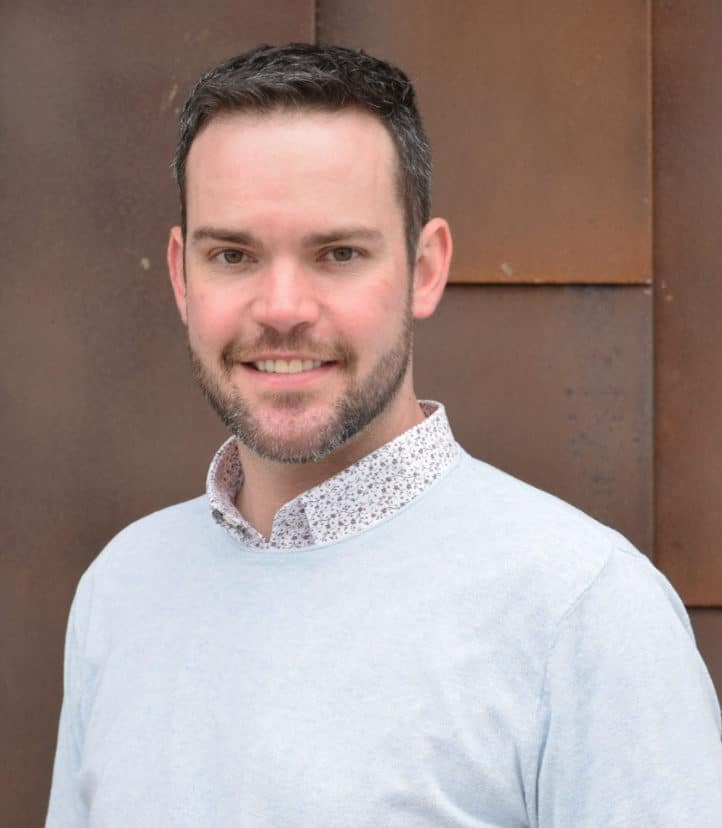 robert barham, Portland Design Consultant
As a graduate of Portland Community College's Interior Design program, and with experience in residential remodeling and new home construction, Robert Barham has the vision and versatility to deliver gorgeous, functional designs in almost any style. His multi-faceted approach allows him to collaborate with homeowners who have a strong vision, find ways to merge different tastes and styles, or come up with something completely new. Most of all, Robert enjoys helping his clients create spaces that enhance their sense of belonging, togetherness and comfort.