Bathroom Projects
Wilsonville Accessible Bathroom Remodel
Custom Bathroom Renovation in Portland Metro Area
Neil Kelly's in-house design consultant Janel Campbell helped our clients update their bathroom to make it more accessible, functional, and modern.
Learn more about what went into the project and take a look at before-and-after photos of this custom bathroom remodel in Wilsonville, Oregon.
Project Objectives and Client Wishlist
The bathroom is just under 100 square feet—slightly larger than average.
The primary goal of this bathroom remodel for our clients was removing obstacles to aging in place in their home. They wanted to first increase the size of the shower and improve accessibility to the toilet area. They also wanted to maintain the double sinks while increasing the lighting and making the space warmer (literally—with better heating).
They also requested a low-maintenance design with easy-to-clean materials. Aesthetically, our clients wanted to incorporate more color, with a transitional style that combines both modern and traditional design elements.
Our client's wishlist for this accessible bathroom remodel included:
Removing physical obstacles to aging in place

Increasing shower size

Improving accessibility to the toilet area

Better lighting

Better heat

Low-maintenance, easy-to-clean design

Transitional style with more color
Want more inspiration? See how this Seattle Condo Bathroom Remodel took the space from cramped and dark to light and functional.
Project Planning and Design Challenges
This project wasn't without its challenges.
The original goal was to drop the floor system to create an accessible curbless shower, but this ended up being outside the budget due to the existing post-and-beam framing system. Additionally, adding heat to the second-story bath would be a somewhat complex task.
Design Solutions
To address the shower, we went with a 2-inch-high threshold with the lowest possible step-over height and extended waterproofing.
To make the space warmer, we opted for a heated tile floor that extends into the shower pan, along with a cadet heater at the cabinet toe kick. "We also added a recirculating line to the plumbing so that hot water is readily available," adds Campbell.
A low-maintenance design was achieved with a single-piece acrylic shower wall and nonporous quartz countertops.
Special Features, Customizations, and Finished Results
"This is our third project with this client and fourth for the home," says Campbell. "They know they can rely on us to listen, interpret, coordinate, and produce."
Special features and customizations for this custom bathroom renovation include:
If you like this remodel, check out the custom Primary Bath and Wetroom we did in Vancouver, Washington.
Plan Your Bathroom Remodel with Neil Kelly
If you're thinking about a bathroom renovation or addition of your own, the design/build remodeling pros at Neil Kelly would love to hear from you.
Our seasoned designers, project managers, and builders have completed projects throughout the Portland metro area and the Pacific Northwest, with design centers in Portland, Eugene, Bend, and Seattle.
Contact us today to schedule a consultation.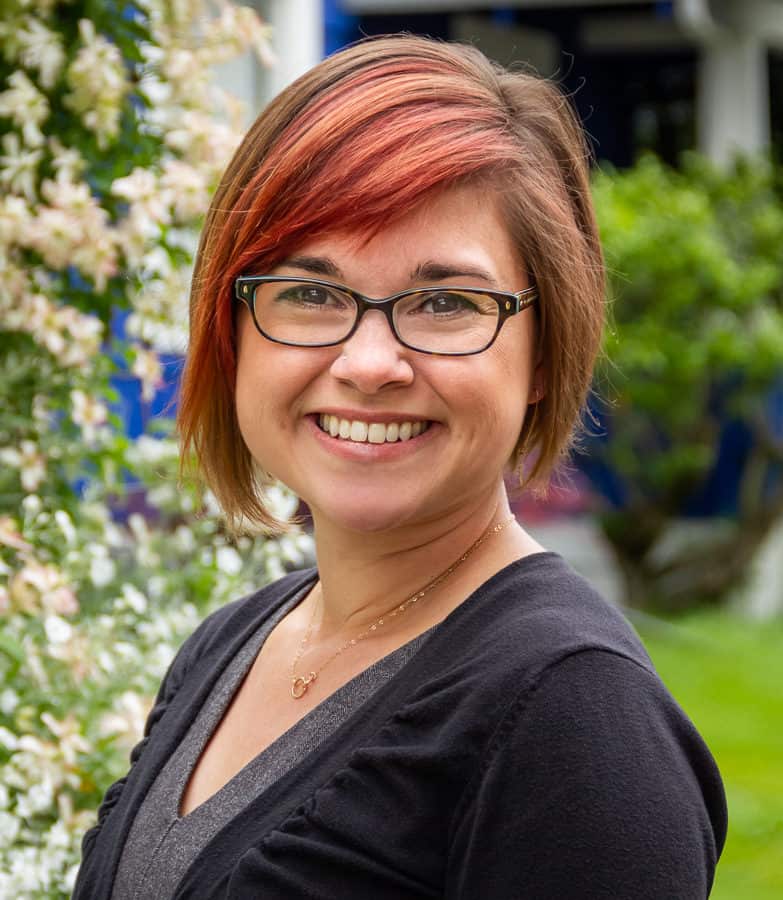 janel campbell, Portland Design Consultant, CMKBD, CAPS
Janel Campbell grew up in her father's wood shop with the smell of sawdust in her nose; and a creative and welcoming home that always had something baking in the oven (an in-home business decorating wedding cakes!). It seemed only natural for her to combine the two elements into her passion for design/build; helping others find ways to make their house a home. She is continually expanding her knowledge and expertise beyond her industry certifications; and applies her 20 years of design/build remodeling experience to her work. Janel's award-winning designs have been featured in Oregon Home, Portrait of Portland, and KBB magazine. As a mother of growing boys, avid cook, gardener, photographer and nature lover – Janel's passion is HOME.
View Janel's Houzz portfolio and read client reviews.
SCHEDULE A CONSULTATION >