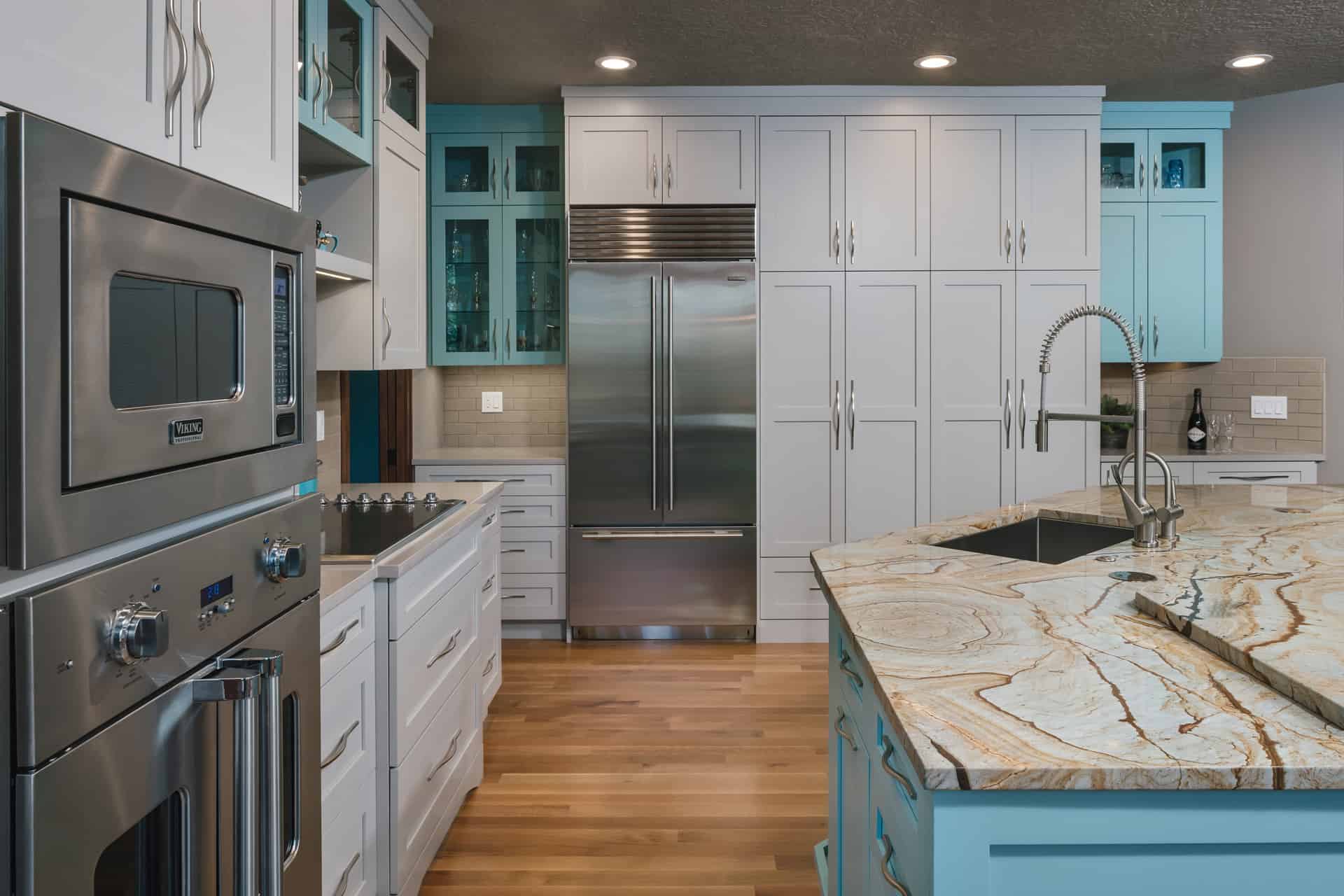 Kitchens
Choosing Stylish Cabinets For Your Kitchen
If you look at a pie chart of all the costs that go into a kitchen remodel, in terms of materials, cabinets are going to be the biggest piece of that pie. Once the cabinets are installed, it can be very difficult to change them without changing everything else that went on top of them. So it's important to make smart choices that integrate well with the rest of your home, give you the quality and style you're looking for, and last a long time.
From a visual perspective, cabinets are the largest thing you see in a kitchen, and cabinet selections are going to have a large impact on the overall look and feel of your space.
However, there are an endless number of cabinet styles, materials, and accessories to choose from!
For example, you might want a traditional cabinet with a classic, Shaker style door. Or you might want a contemporary cabinet with a sleek, slab style door. Or you might envision something totally unique, such as a custom door with an exotic wood inlay, a cast iron door pull, or a built-in window.
Of course, cabinet design is not just about door styles. The layout of the cabinets is as important as the cabinets themselves. Many homeowners have small kitchens, or older homes with awkward spaces, and maximizing every square inch of storage space is a top priority.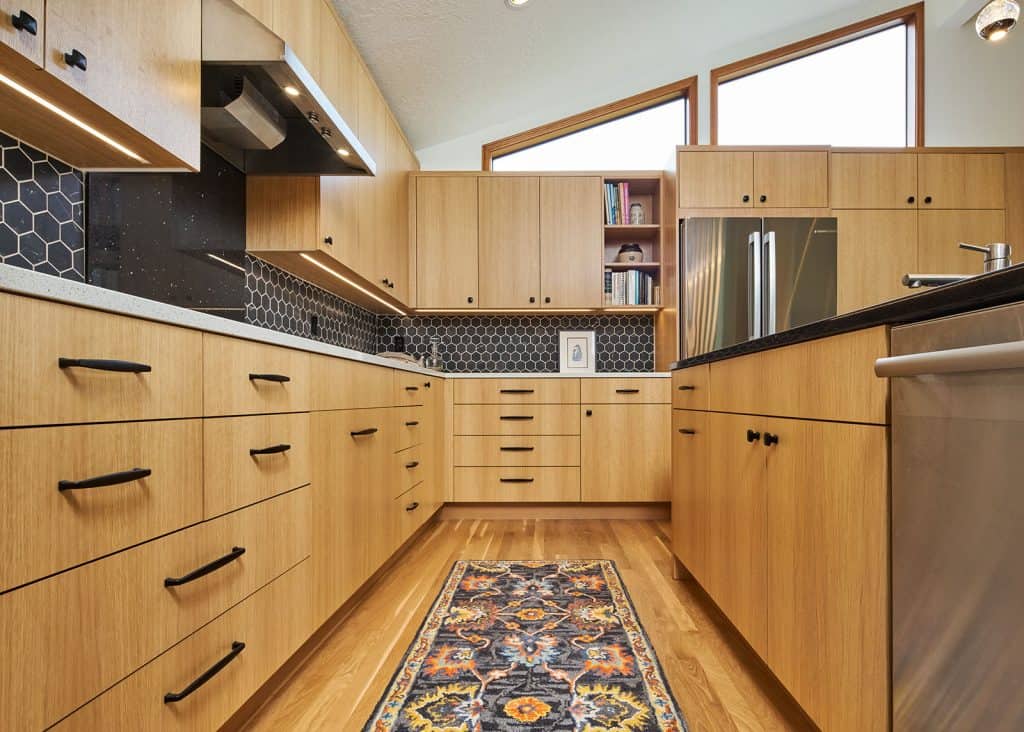 Where do you start?
At Neil Kelly, cabinet design is a central part of the design/build remodeling service we offer.
We begin by looking at the condition of your existing cabinets. Are they fully utilizing all of the available space? Are the materials in good shape or nearing the end of their life? Do the cabinets need to be replaced or refinished?
If you're having your entire kitchen redone, it usually makes more sense to replace the cabinets. Our carpenters are very good at restoration and refinishing, and "cabinet surgery" can work in some cases. But it is usually more cost effective to replace the cabinets instead.
We also look at the way you use your kitchen, for example:
Pain points: What isn't working
How you move through your kitchen
How you reach items in cabinets and drawers
What types of storage you need
How you access pots, pans, bowls, dishes, etc.
How you store oils, spices and other goods
Where you like to have utensils and other cooking tools
Where you want your small appliances to live
What specific tasks you do in the kitchen, like baking
All of that information is directed into a cabinet layout that is tailored to you and your family.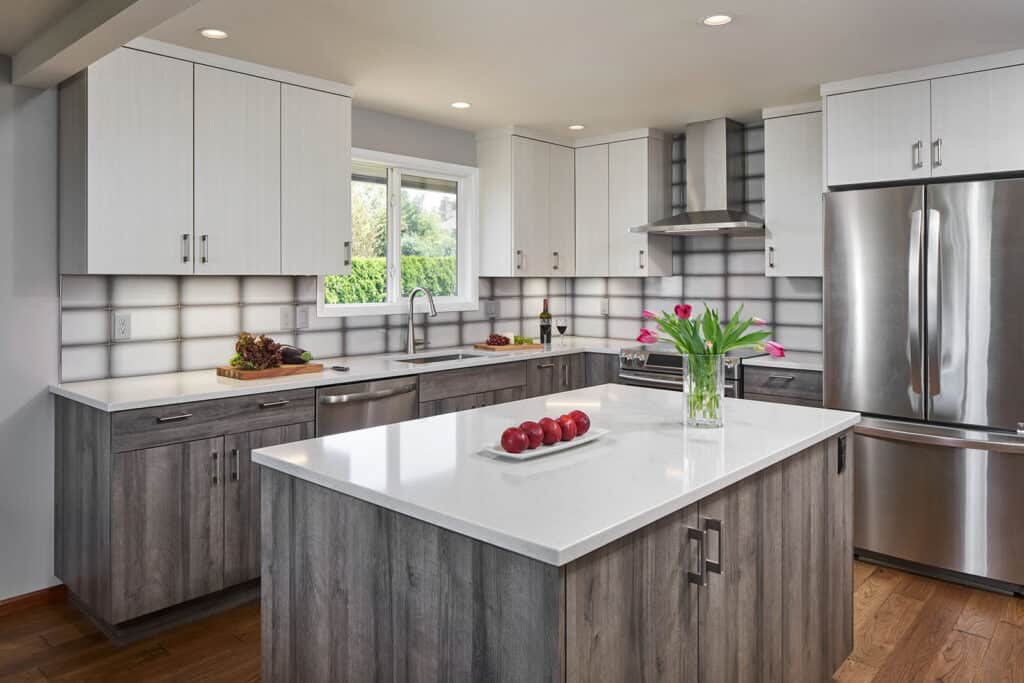 As we are designing your new kitchen, we work with you to develop an idea of where the cabinets will be and what they will look like. Later, we select all of the individual components that make up the cabinet. Some items are made to order by fabricators we partner with, others are sourced from catalogs and online retailers. Finally, during construction, the cabinets are carefully installed by Neil Kelly carpenters.
Because cabinets are usually made to order, they are not only a big part of your budget, they are also part of what sets the overall timeline of your remodeling project.
DESIGNER PICKS
Let's look at some specific examples of cabinet selections in three recent kitchen projects:
Traditional or Transitional Kitchen
Decor Cabinets FP440 painted in Farrow and Ball School House White
Brass door pulls provided by homeowner
Neil Kelly Design Consultant Rob Barham shares: "This client wanted a white kitchen but didn't want it to feel too sterile, so we selected a really nice cream paint color from Farrow and Ball for the cabinets."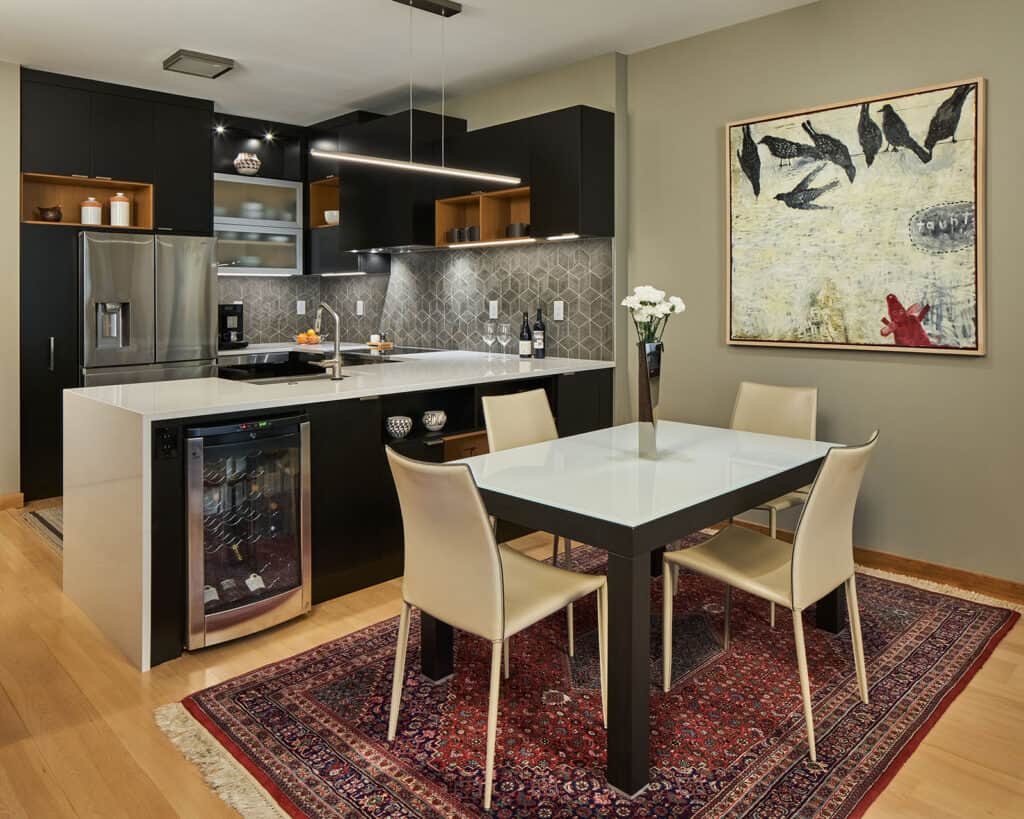 Contemporary Kitchen
Decor Cabinets MDF800 in Ebony Finish, with Sugatsune edge pulls
Decor Cabinets V106 in Teak Veneer
"The deep black cabinets add contrast and give this kitchen a crisp, modern look," says Neil Kelly Design Consultant Mary Miksch.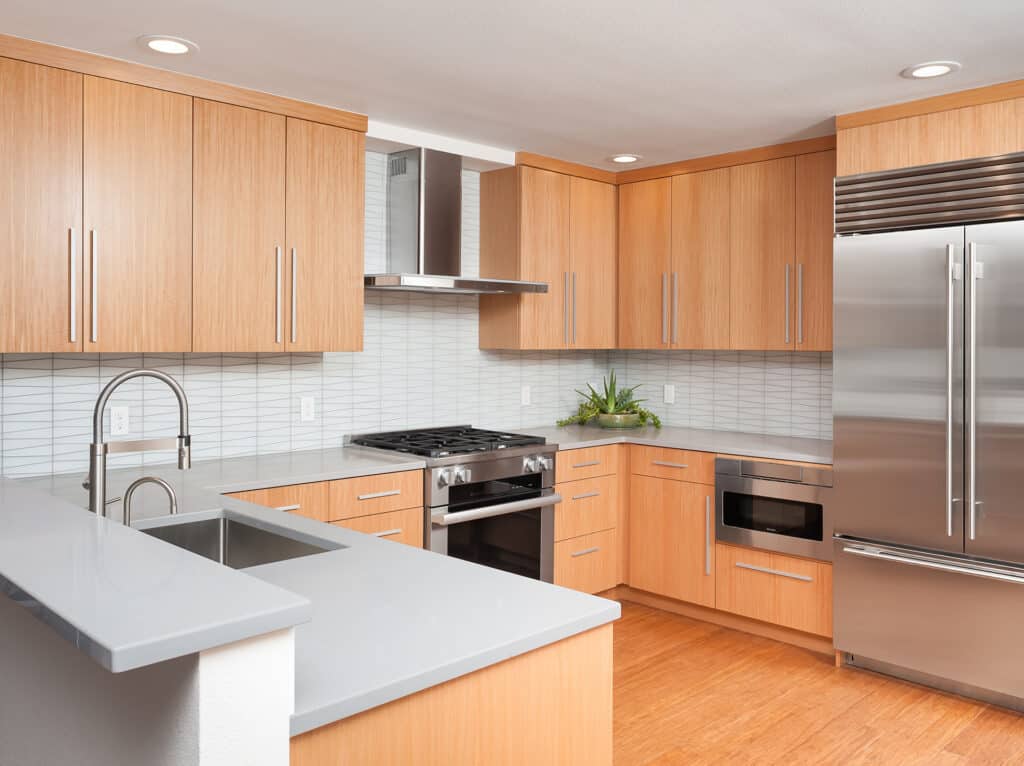 Contemporary Kitchen
Neil Kelly custom "Moderne" slab door in Anigre Veneer, with Atlas T Bar pulls
"Warm wood paired with clean, contemporary lines fit the clients' modern aesthetic," says Miksch.
Practical, yet stylish
While cabinets are mostly known for their utility, more door and hardware styles are coming into the marketplace each year — some beautiful enough to become key elements in kitchen design! From crisp slabs in bold colors to warm wood species, cabinets literally come in all styles, shapes and sizes. Given the abundance of products to choose from and the technical demands of installation, we recommend working with a professional to select the cabinets that will look best — and work best — in your home.
If you're considering a kitchen remodel with lots of potential cabinet options to sort out, why not connect with a Neil Kelly designer? A complimentary design consultation is the perfect way to find out how you can have the stylish, functional cabinets you've always wanted.