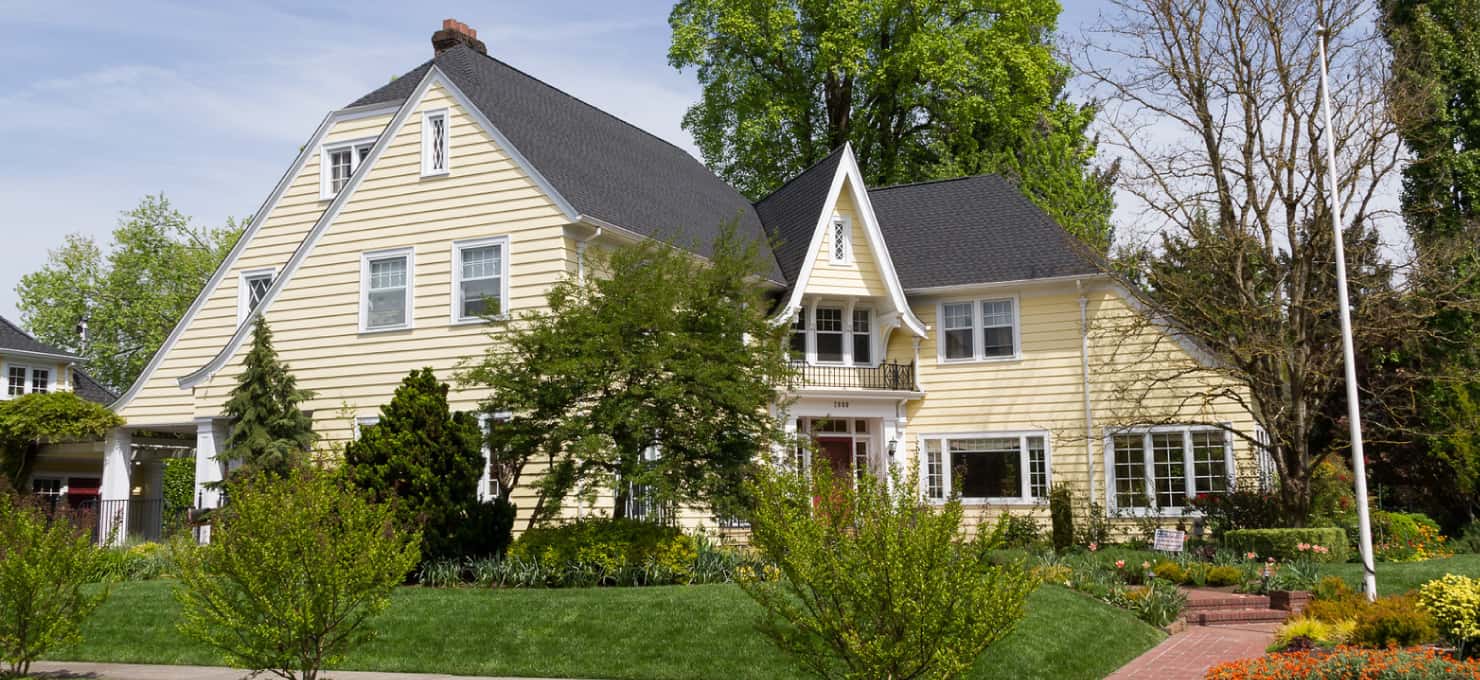 Home Fixes
Prepare Your Home For Spring
One thing we love about the Pacific Northwest is its distinct seasons. Sure, it rains for a substantial portion of the year, but we still enjoy refreshing changes to the outdoor landscape every few months.
While there's much to appreciate about the shifting weather, it's also a sign your home needs some routine maintenance. Oregon and Washington winters are all about preventing leaks and ensuring your space heats property, but the spring is more about checking for wear and tear, cleaning exterior areas up, and prepping for summer.
Read on for guidance and tips to prepare your home for spring.
Spring Home Maintenance Checklist
Your to-do list won't look exactly like the next homeowner's. But if you're not sure where to start, let this spring maintenance checklist be your guide.
DOWNLOAD OUR SPRING HOME MAINTENANCE CHECKLIST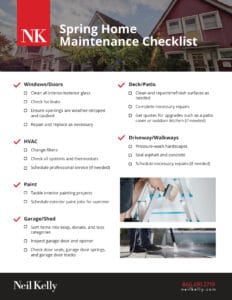 Seal Windows and Doors
One of the most important things to do when the weather turns is to check that your windows and doors are tightly sealed, weather-stripped, and caulked where needed. This is also a good time to thoroughly clean the glass inside and out.
If your home has single-pane windows, you might consider replacing them with an energy-efficient, double-pane variety. Neil Kelly's professional window and door services include storm window installation, materials and hardware replacement, repairs, restorations, and dry rot solutions.
See our guide to window repair and replacement for more insight.
Service your HVAC
You might find yourself toggling between heat and air conditioning throughout the spring. As such, it's crucial to make sure your entire heating, ventilation, and air conditioning system is in working order.
If you're not seasoned in HVAC, your best bet is to schedule a full-service maintenance appointment with a heating and cooling specialist. The experienced home-performance team at Neil Kelly can assist with everything from furnace repairs and heat pump checks to duct sealing and energy-efficiency evaluations.
Learn how to keep your HVAC happy in our blog.
Paint your interior
Planning to repaint your home? Spring is an excellent time to tackle your interior walls. But if you're hiring professionals, you might want to give them a call and check for availability as this is often a busy time for them.
Clean your garage or shed
In the spirit of spring cleaning, now's a great time to go through the storage in your garage or shed and figure out what to keep, donate, or toss. Now is also a good time to inspect your garage door and opener for winter damage. Take a look at the seals around doors, garage door springs, and the tracks your garage door sits upon.
Thinking about converting your garage or shed into an ADU (accessory dwelling unit) for guests or renters? The design/build experts at Neil Kelly are here to help.
Inspect your deck and patio
You'll probably be spending a lot more time on your deck and patio come summer. With Neil Kelly's handyman services, you can optimize this outdoor space in time for the sunny season.
We can help with minor or major repairs, cleaning, refinishing, installation, and restoration. Our team can even handle custom upgrades like patio covers, railings, and full exterior remodels with outdoor kitchens.
Check out our blog on Tackling Home Exterior Projects for more ideas and guidance.
Wash your driveway
Repeated freezing and thawing can be harsh on asphalt, concrete, and stone. In addition to cleaning your driveway, walkway, and steps this spring, you may want to schedule any necessary repairs and seal your hardscapes.
Assess plumbing and irrigation
Spring is also a good time to assess your home's plumbing and irrigation systems. Inside, check your pipes, toilets, faucets, and appliance valves for leaks. Then head outside to ensure your downspouts and drains are free of debris. Additionally, make sure your sprinklers are working properly and pointed in the right direction to minimize water waste. 
Clean your roof and gutters
No matter where you live or what season it is, a sturdy, sealed roof is essential. Neil Kelly is here to handle a range of maintenance tasks, including cleaning, repairs, and custom replacements. You may have already cleaned out your gutters in the winter, but in the rainy Pacific Northwest, you're wise to do it twice a year.
Inspect your basement
Torrential downpours in the winter and spring could result in flooding or moisture damage in your basement. Oregon and Washington homeowners are wise to inspect this space for humidity, wetness, and other signs of moisture and seal it to prevent future damage. In addition to sealing and repairs, Neil Kelly can assist with finishing and converting basements.
Handyman Services from Neil Kelly
Whatever's on your to-do list this spring, a handyperson from Neil Kelly is up for the job. Our long list of interior and exterior services include repairs, replacements, custom upgrades, installations, HVAC services, and carpentry—to name just a few. Not only that, but all our work is backed by a five-year warranty.
Contact us today!