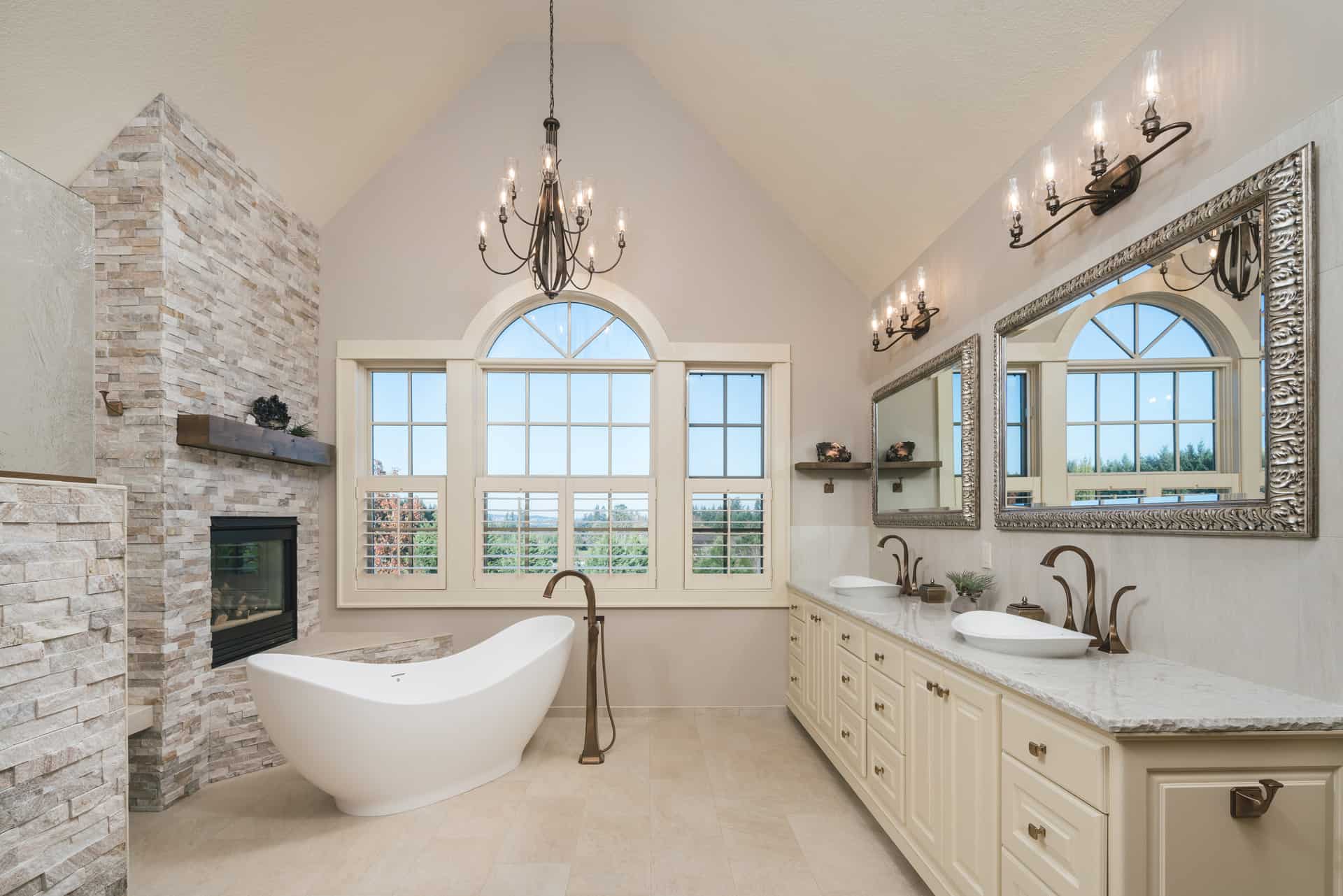 Bathrooms
Reasons To Love A Freestanding Tub
Want to add a little luxury to your life? Incorporating a freestanding tub into your master bathroom adds instant spa-like atmosphere. Neil Kelly design consultant, Mary Miksch, shares her top reasons for loving a freestanding tub. "If you have a large enough space, the tub can become a focal point in a grand master bath," says Mary.
How a freestanding tub adds elegance and luxury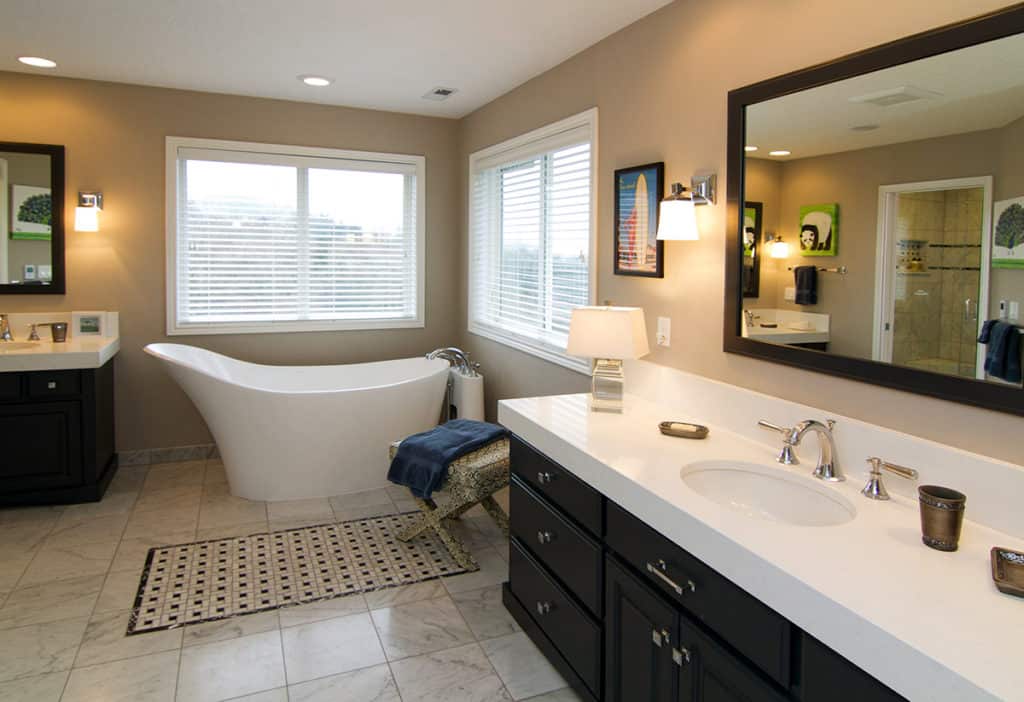 Defines Your Space: The open space around the tub makes any room look larger and creates a dramatic focal point. Whether your bathroom is filled with accessories or just a couple of key items, your eye is immediately drawn to the large tub and the space around it.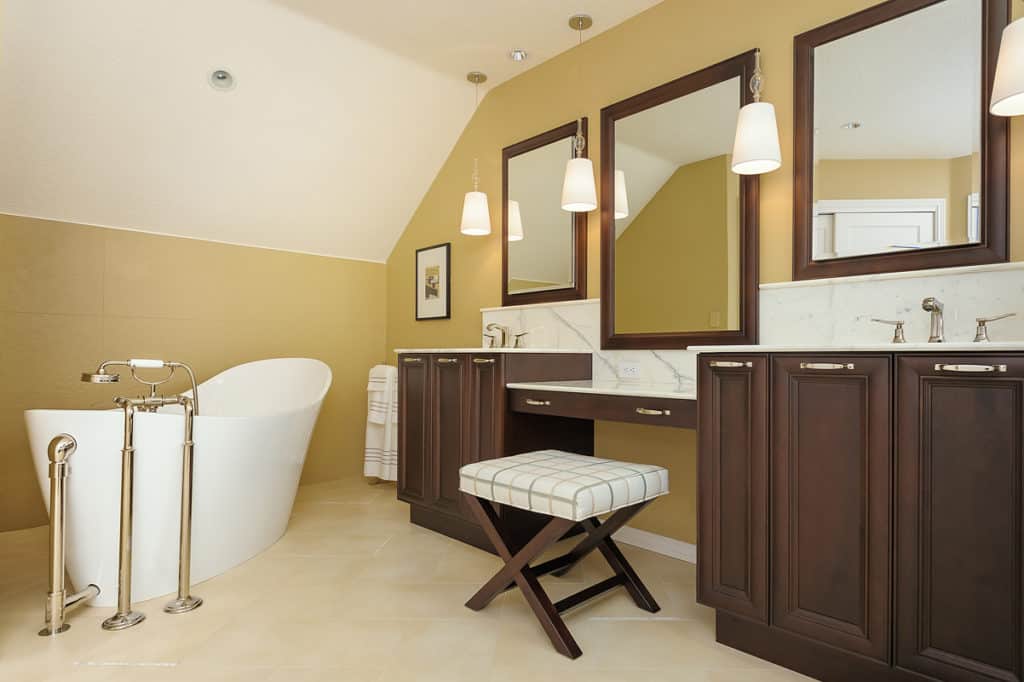 Adds Visual Shape: The shape of the tub adds an elegant, sculptural form to the room providing contrast to the straight lines, edges, and walls. Bathrooms tend to be boxy, so the gorgeous, sensual curves of a freestanding tub gives your eye welcome relief as you move around the space.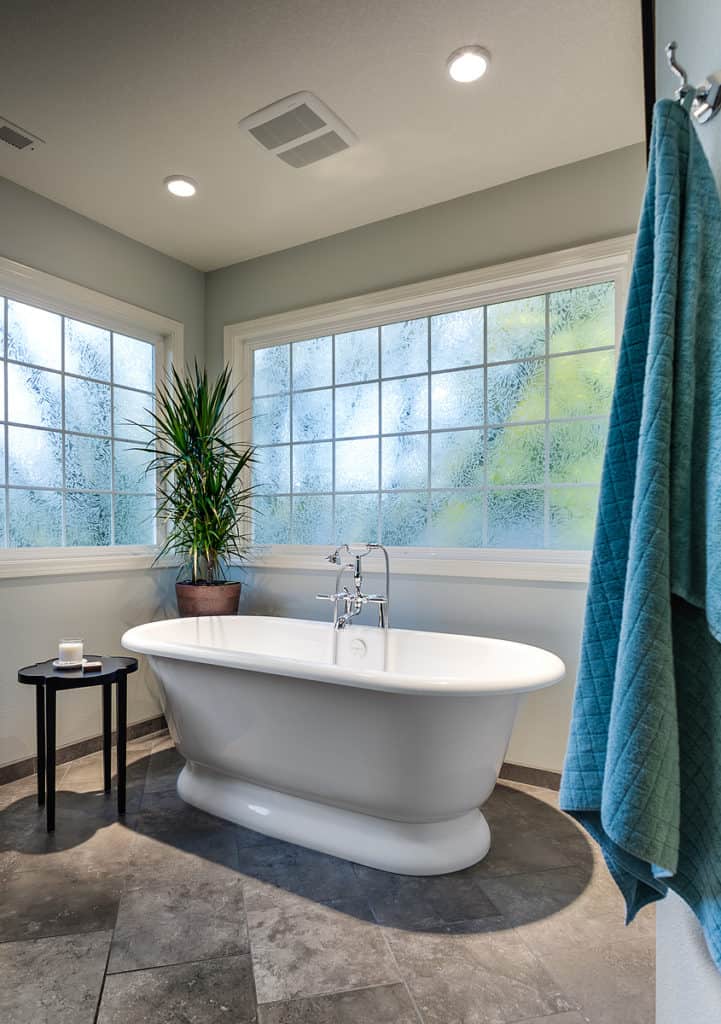 Creates a Spa-like Experience: There is something luxurious about a large tub detached from the rest of the space. It provides a beautiful visual element seen from all directions. The act of filling a freestanding tub says, "I'm going to treat myself." It's also more comfortable to soak in versus a standard tub, and your amenities can be within easy reach.
Easy to Enjoy: Freestanding tubs are easy to get in and out of and quicker to clean than a standard tub/shower insert.
READ MORE: Make The Most Of Your Bath
READ MORE: Latest Innovations In Bath Design
READ MORE: Designing The Ultimate Luxury Bath
Ready to relax in a beautiful bath of your very own? Get in touch with Neil Kelly today.