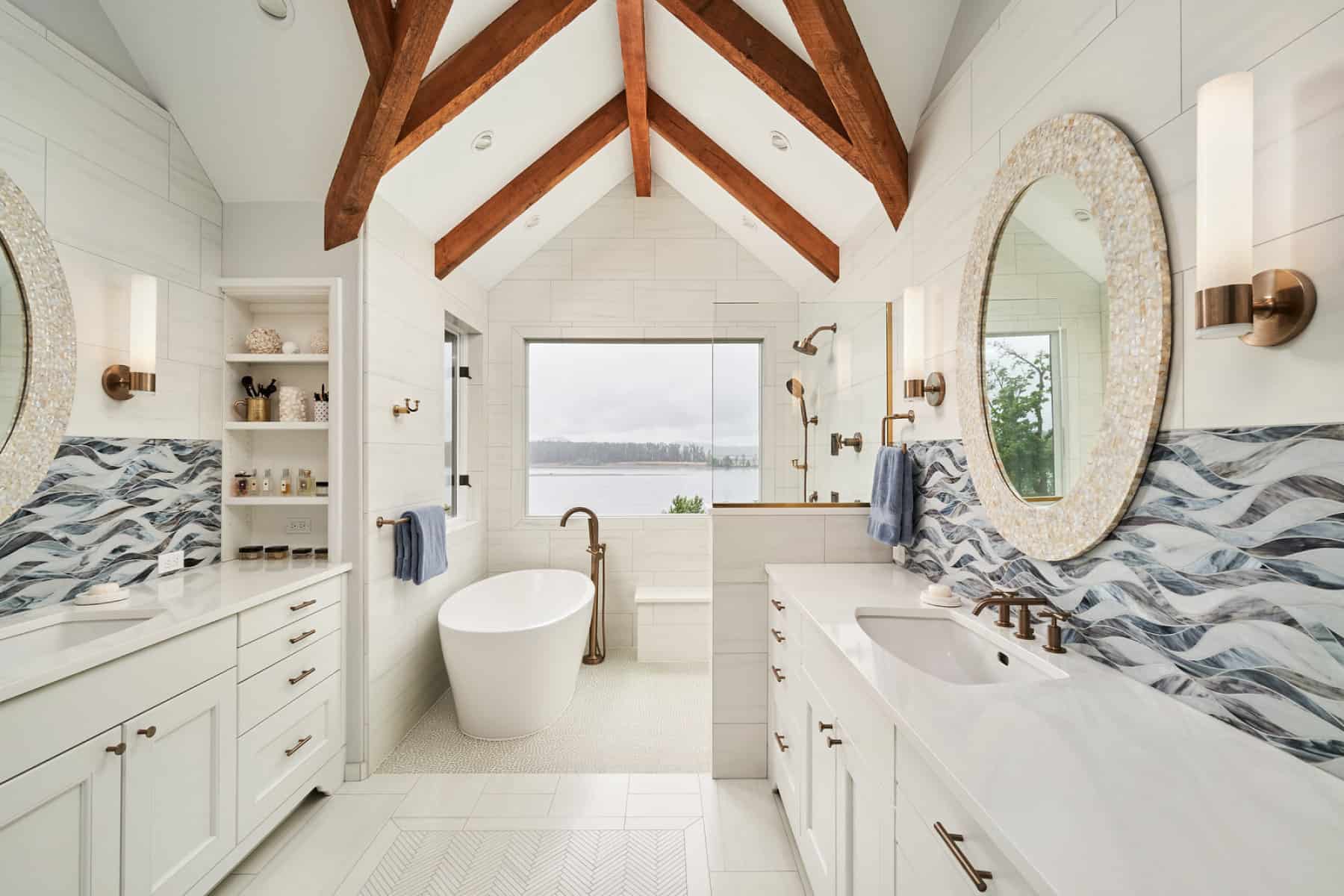 Bathrooms
5 Steps To Planning Your Bathroom Remodel
Even though bathrooms can be one of the smaller spaces in your home, there is still a lot of work and planning that goes into renovating them. Remodeling a bathroom is an exciting process with big rewards. When the project is finished, your home will be more functional, pleasant, and likely increase in value. But, if this is your first custom bath renovation, you might be wondering where to start with your bathroom remodel, particularly if you would like to do parts or all of it on your own.
Here at Neil Kelly, we assist homeowners throughout the Pacific Northwest in reimagining their spaces and creating efficient project plans that align with their unique needs. This checklist for custom bathroom remodels outlines five steps to help you plan and get started with your bathroom renovation.
1. Make a Wish List

Deciding to renovate your bathroom starts with having a clear vision of what you want. That's why it's important to make a wish list for how you want the final design and layout of your remodeled bathroom to look. During this first step, all family members should participate to ensure everyone's needs and ideas are considered. What are your biggest pain points? What do you want to change the most? What do you want to keep? Think about the bathroom style you all want. Have fun and consider all of the possibilities for your bathroom remodeling project and what you want the space to be.
2. Collect Bathroom Design Ideas
Next, you'll want to begin to collect ideas and inspiration. This is an important step to begin visualizing your space and adding color to the final design. So, where do you find custom bathroom remodeling ideas and inspiration? Start by checking out our bathroom remodeling photos. Think about colors, materials, and functionality. Are you drawn to tile, standalone tubs, dual sinks, vintage accents, storage solutions, or need assistance with an accessible design? Take note of any bathroom details, fixtures, and color schemes that stand out. You can also create a Houzz ideabook or a Pinterest board to track your ideas all in one place!
We recommend visiting design showrooms or speaking with a design consultant to handpick each aspect of your new bathroom. Not only will this help you get an in-person visual of what these products and materials will look like together, but it will also help you ensure you stay on budget with your project.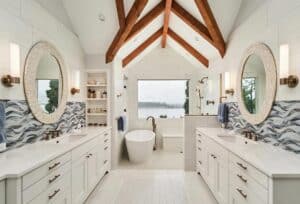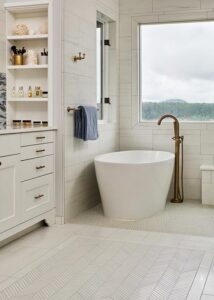 3. Consider the Size Of The Project
Do you want to do a cosmetic refresh? Do you want to pull everything out and replace it with new? Or do you want to completely reimagine the space? Once you have your initial ideas, you'll want to consider your available space when starting your bathroom remodeling project. This includes the square footage of your bathroom, any existing storage, and countertop space. You should also think about the overall layout and how it will affect your plans. This is an important step that can impact future steps of your bathroom redesign. 
This is a great step to bring in a consultation from a design/build team like Neil Kelly. Knowing about any potential limitations ahead of time can help you make the most of your bath. Bathroom remodeling experts are seasoned in working out the kinks of a project and identifying potential challenges or opportunities.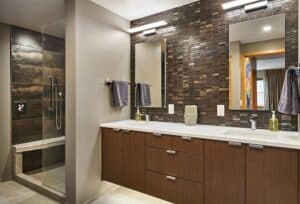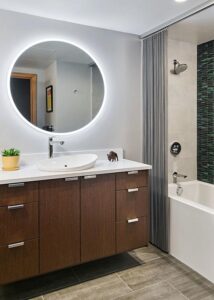 4. Evaluate Your Budget
A bath renovation can boost your home's resale value and potentially "pay for itself" down the road. However, you still need to evaluate your budget and timeline to determine how much you're able to spend on a custom bathroom project. 
Until you can define what the project is going to be, it can be tough to figure out exactly how much a bathroom remodel will cost. If you're remodeling a home in the Northwest, we can provide a complimentary design consultation, or you can visit one of our Design Centers to begin planning your remodeling project.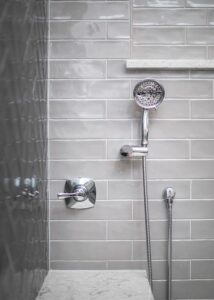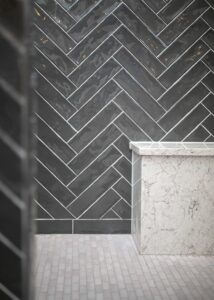 5. Talk To A Professional
Once you have an idea of the style, budget, and space for your bathroom remodel, it's time to get to work. No matter if it is a large or small bathroom remodel, it's a good idea to select all aspects of design before the project begins including fixtures, materials, and finishes all the way down to the hardware.
If you're doing your remodel yourself, carefully thinking about the logistics of the whole process is important for staying on schedule and budget. Planning product and material delivery times, scheduling appointments with electricians or plumbers, and checking code compliances can all add to your expenses and extend the time it takes to complete a project.
This is where talking with a professional design consultant can be beneficial over doing the remodel yourself. Design consultants like the team at Neil Kelly can help you select the right products and materials that will fit with your wish list, budget, and final design. Having dedicated designers, project managers, and skilled craftspeople who work with you from start to finish will also help keep your bathroom renovation on time and help you transform your bathroom space into something that is beautiful and functional.
Ready to begin your bathroom renovation? Get in touch with Neil Kelly today.