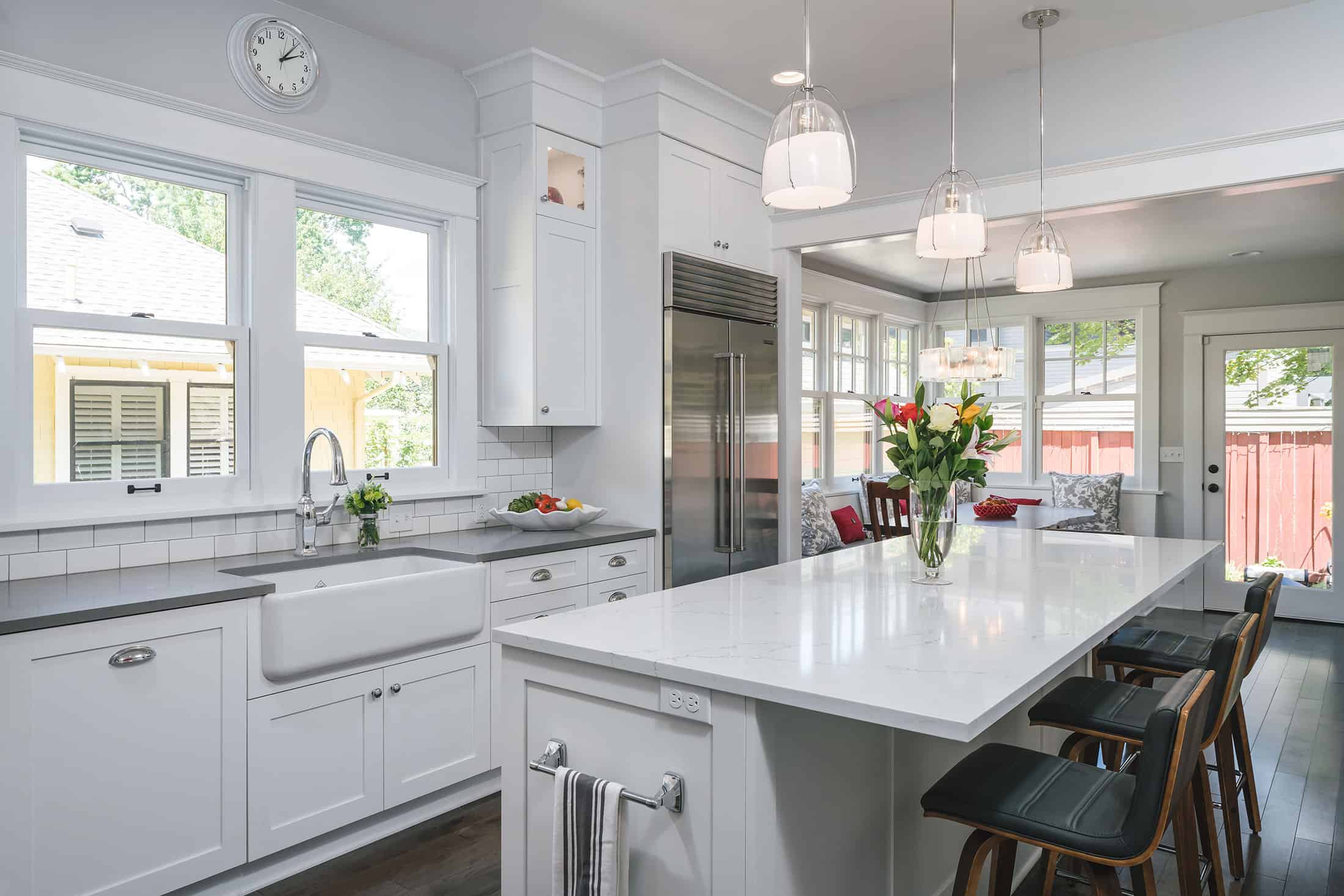 Interiors
Our Favorite Remodeling Projects From 2018
As we get settled into a brand new year, it's fun to take a moment and look at just a few of the wonderful remodeling projects we completed in the last 12 months. Here is some of our best work from 2018.
A historic kitchen isn't usually equipped to meet the needs of modern families. This 1920s Irvington kitchen was no exception, until Neil Kelly transformed the space.
Cramped Kitchen Transforms Into Dream Come True
What will you do when your children graduate from college? For this Kirkland, Washington couple, the answer was simple: make your dream kitchen into a reality.
Remodeling A Spectacular Lake View Kitchen
The kitchen was basked in natural light, showcasing a wrap-around view of Oswego Lake. Yet something was missing from this contemporary lakefront home.
Transforming A Woodland Kitchen, Fireplace and Entry
This McKenzie River home was disjointed. Its pickled oak cabinets, gold hardware and pristine cream carpets were appropriate for the city, but not for its forested location. Tucked up against the foothills of the Cascade Mountains, this charming woodland home beckoned for warm, earthy materials, especially in the kitchen.
Northwest Contemporary Update In Rock Creek
In 1978, the movie Grease was released, Jimmy Carter was president and gas was under a dollar a gallon. That same year Jo Lavey and Don Wold's Rock Creek home was built. Forty years later, they decided they needed an entire 2018 update and turned to Neil Kelly Company.
Designing A Japanese-Inspired Spa Getaway
When our client wanted the design of their master bath to honor their Japanese heritage and emulate a Japanese bathing experience, they turned to us. They had very specific needs and ideas they needed help with — including blending Japanese design elements with their traditional Northwest-style home. The shining jewel of the project? An Ofuro soaking tub where the homeowners could relax, contemplate and meditate.