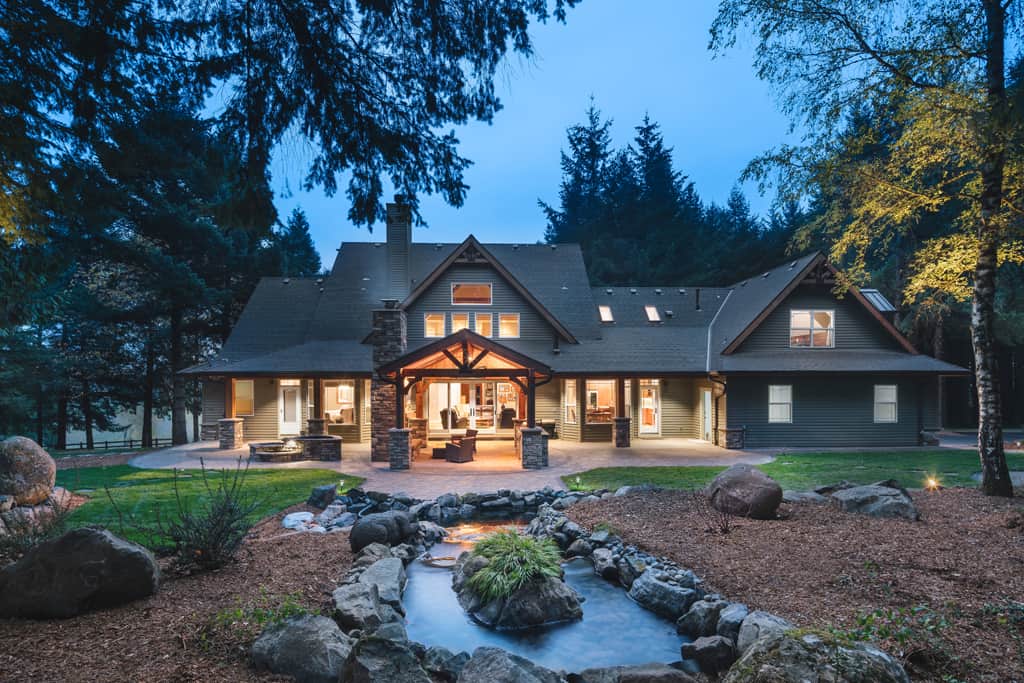 Interiors
Our Favorite Remodeling Projects From 2019
As a new year approaches, it's fun to take a moment and look at just a few of the wonderful remodeling projects we completed in the last 12 months. Here is some of our best work from 2019: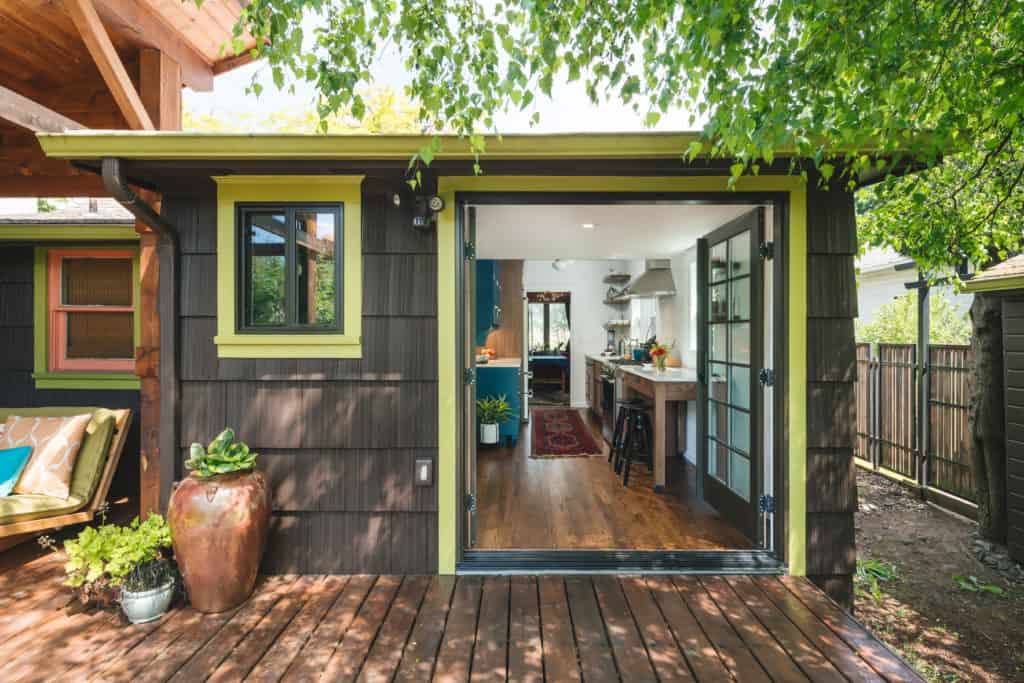 Personalizing Your Home With Color
Creative solutions – and gorgeous colors – are on display in this kitchen and bathroom remodeling project in a 1924 home in Portland's Alberta neighborhood.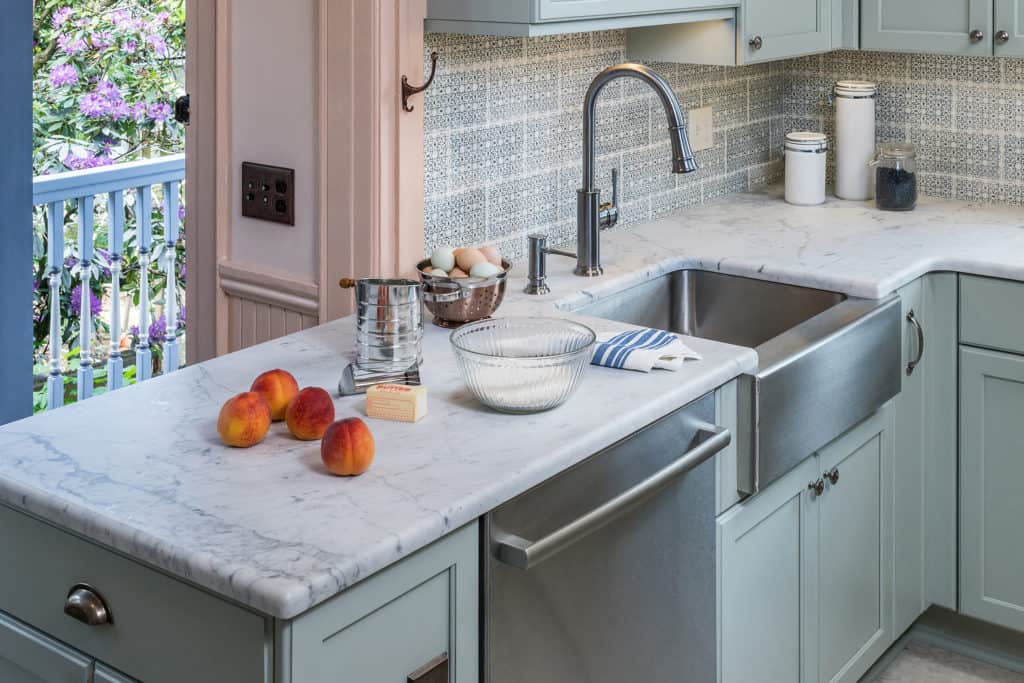 A Time-Traveling Kitchen + Bath
You never know what you'll find when you start a remodeling project. This 1903 Queen Anne "Vernacular Victorian" was a modest urban farmhouse, untouched for 40 years. The homeowners wanted to bring their home back to its original glory.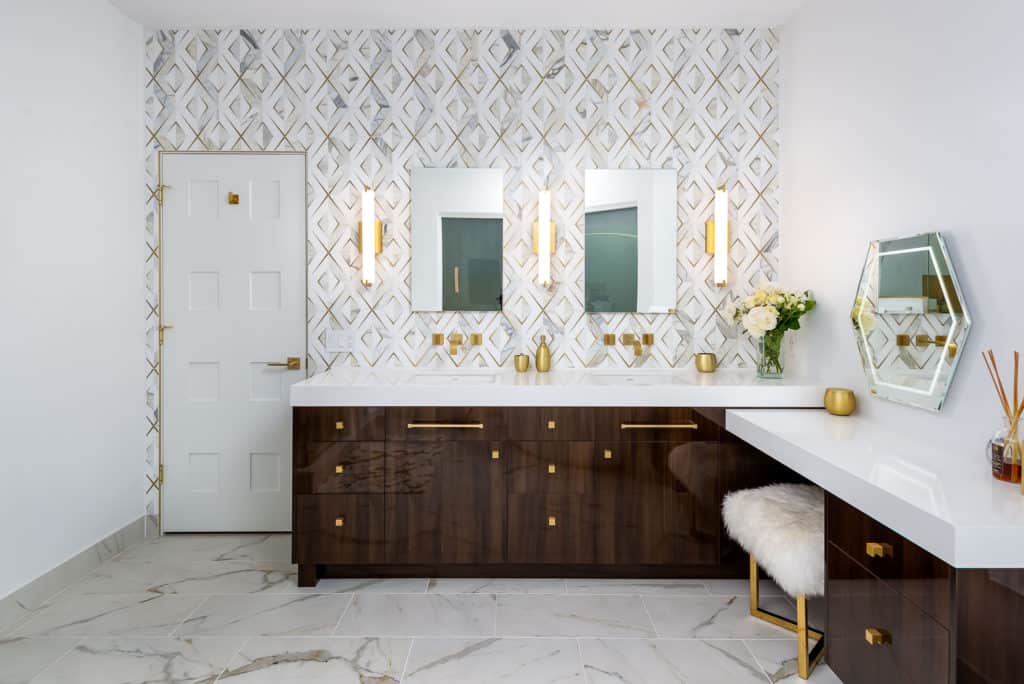 Luxury Bath Fits Home's Contemporary Style
To better reflect a contemporary design aesthetic, Neil Kelly created a design plan for a clean, luxurious, spa-like bathroom that featured an eye-catching, marble tile vanity wall, a freestanding, vessel soaking tub and a large shower with a functional bench.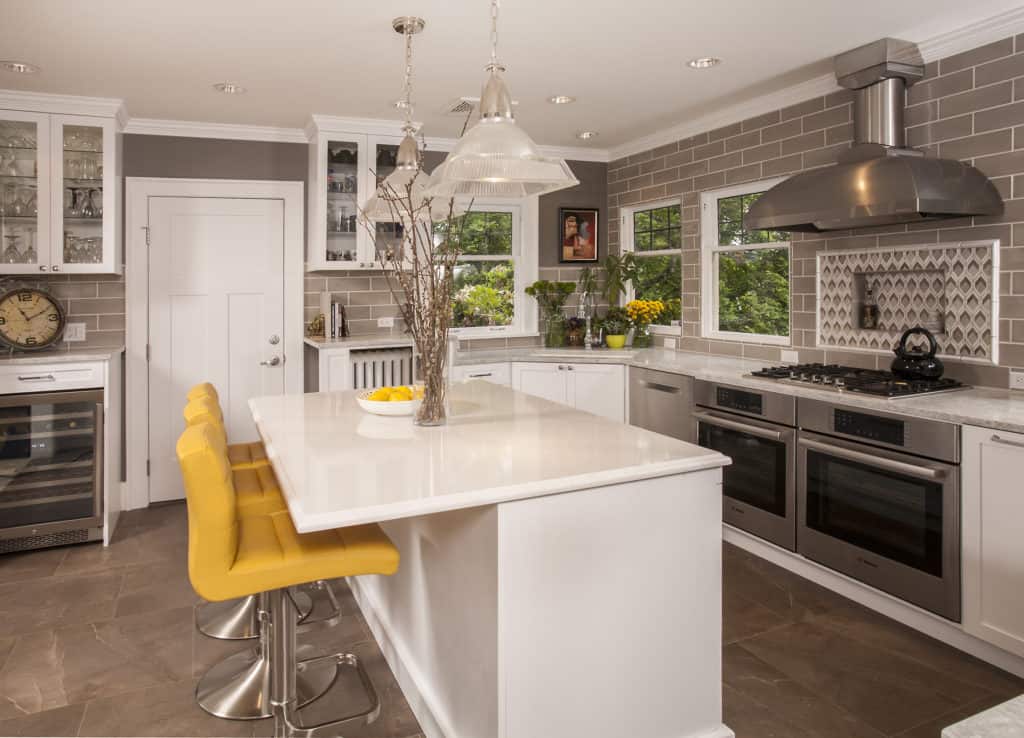 Modern Yet Traditional Kitchen Remodel
Built in 1923, this kitchen was remodeled in the 1980s, but the design paid no homage to the character of the Seattle home. Until Neil Kelly got hold of it.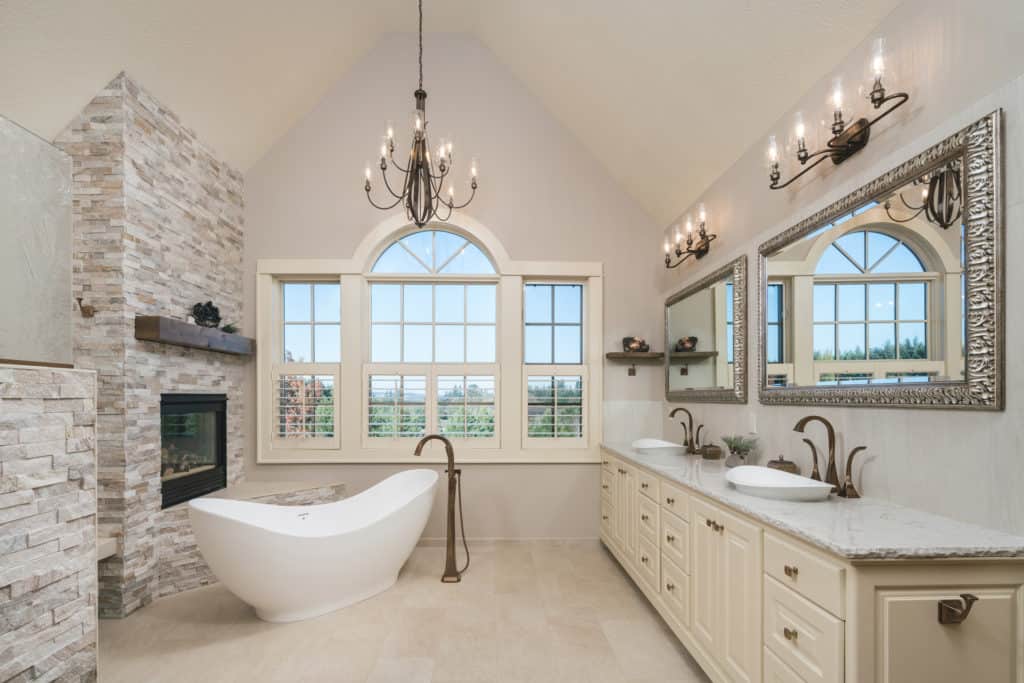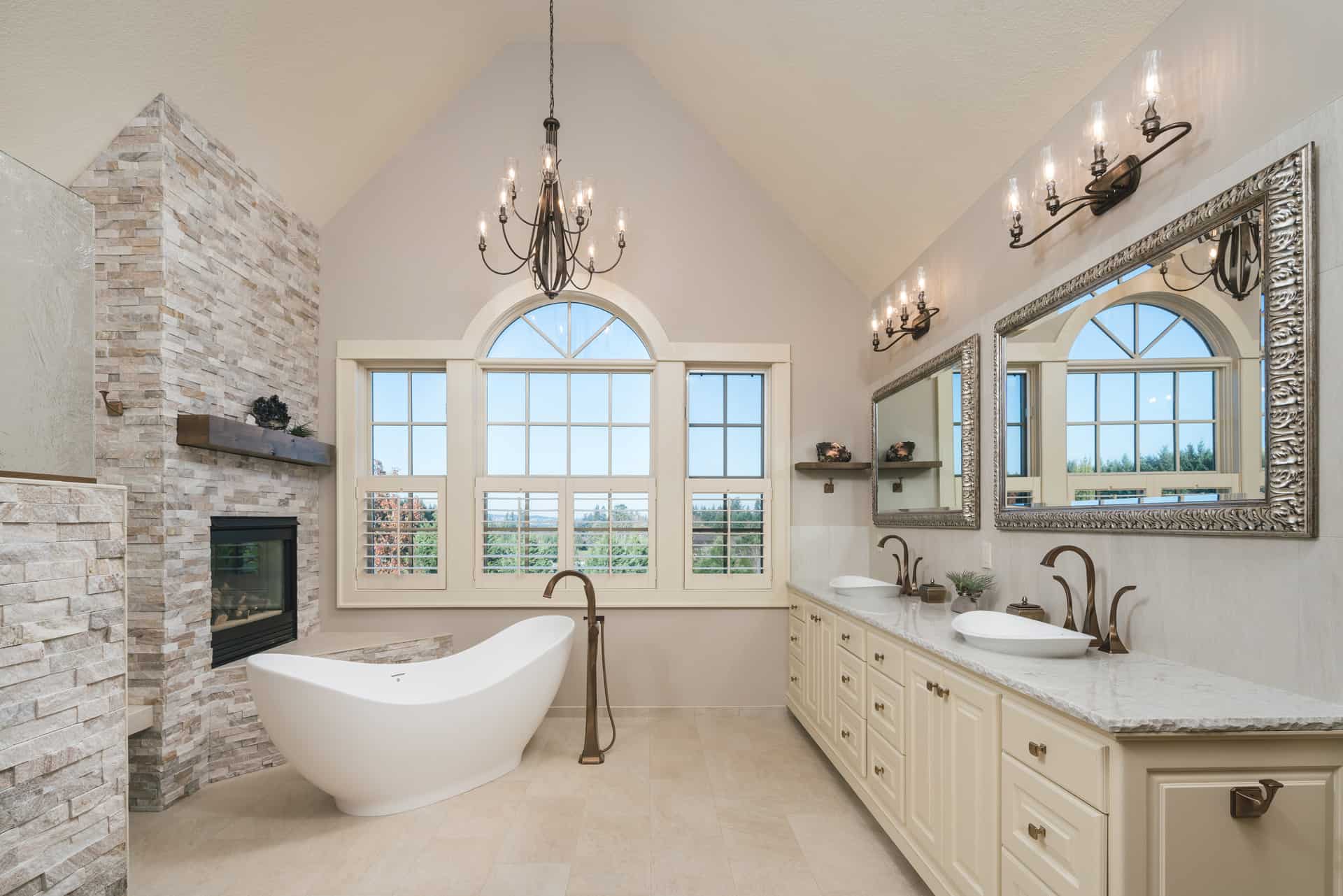 If there was a Street of Dreams devoted to bathrooms, this renovated master suite would be a headliner. Walk-in Shower? Check. Freestanding Tub? Check. Fireplace? Check. Even the kitty approves.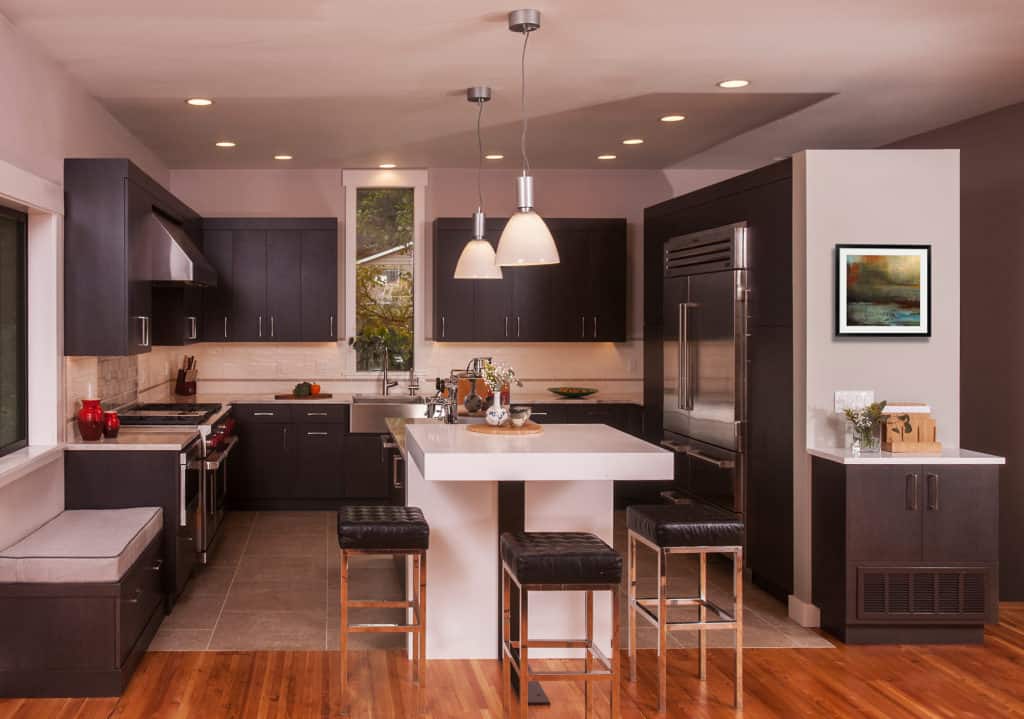 A Scandinavian-Inspired Kitchen
Incorporating elements of Scandinavian design, this Kirkland, Washington kitchen undergoes a brilliant transformation thanks to Neil Kelly designers and craftspeople.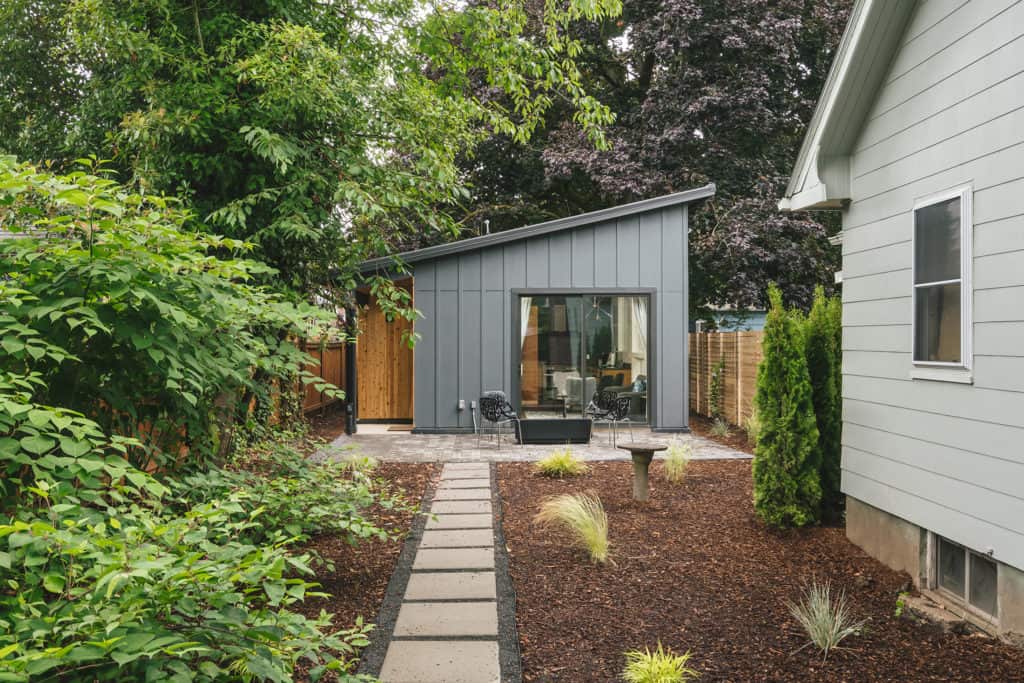 This Portland ADU combines contemporary NW design with industrial elements, creating a light, spacious feel inside a small envelope. Think a tiny home would cramp your style? Think again.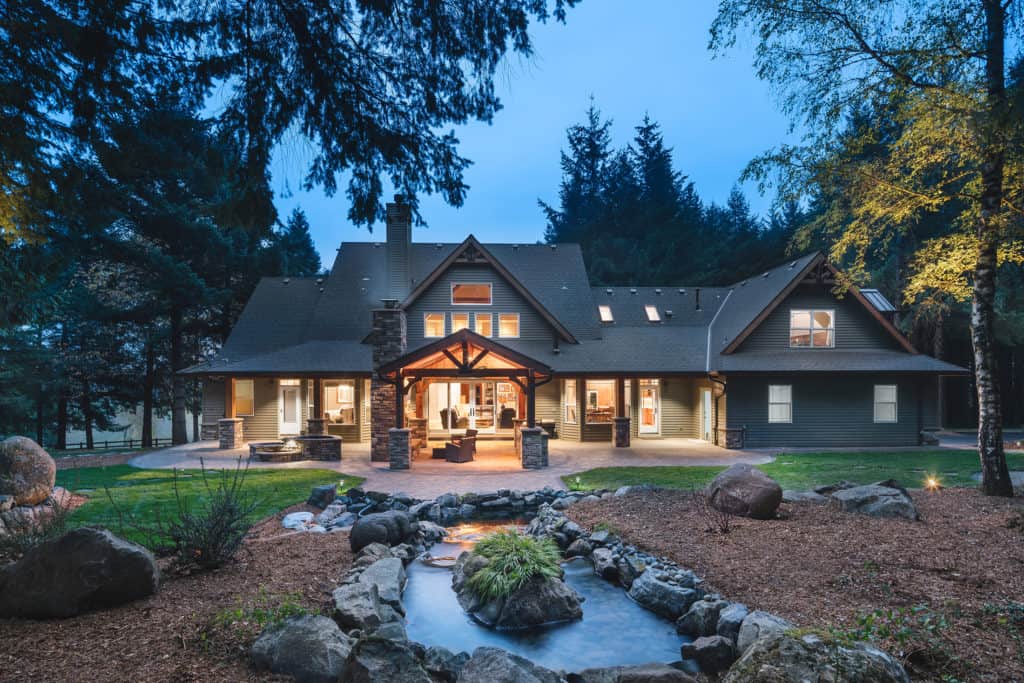 Nestled in a beautiful wooded setting on several acres of land, this home features timber and stone throughout the interior and exterior. Outside is a seamless extension of the interior great room where the homeowners can grill dinner or just relax.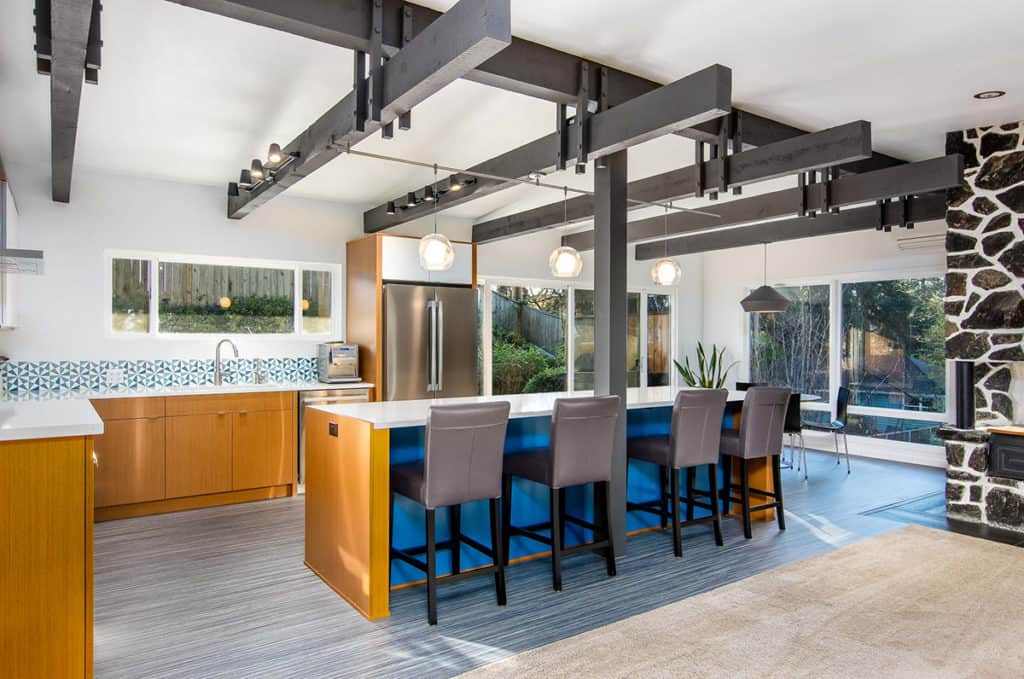 College Hill Mid-Century Kitchen
While this Eugene client's existing kitchen was functional, they wanted a place where their family of four could gather to enjoy the gorgeous panoramic views. The Neil Kelly design team created a space that visually connects the new kitchen with the larger living area.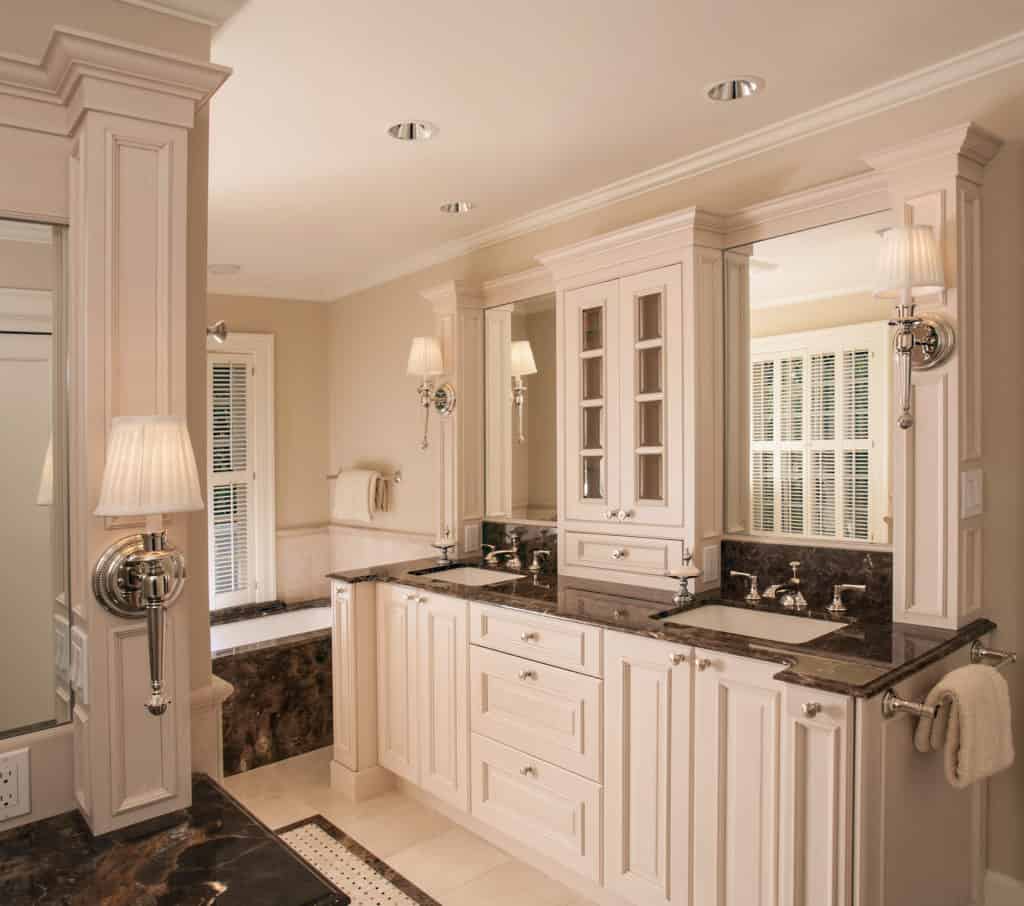 After finishing a beautiful kitchen remodel, these Seattle homeowners decided to wait several years before turning their attention to the master bath. At the top of the wish-list? To add luxury and style while staying true to their home's period styling and historic finishes.
Rescued From An Awkwardly Shaped Kitchen
Have you ever felt stranded by your kitchen island? Sometimes an awkward shape or misguided placement can make an island more hindrance than help. Neil Kelly solved just such a design challenge SOS and the results are gorgeous!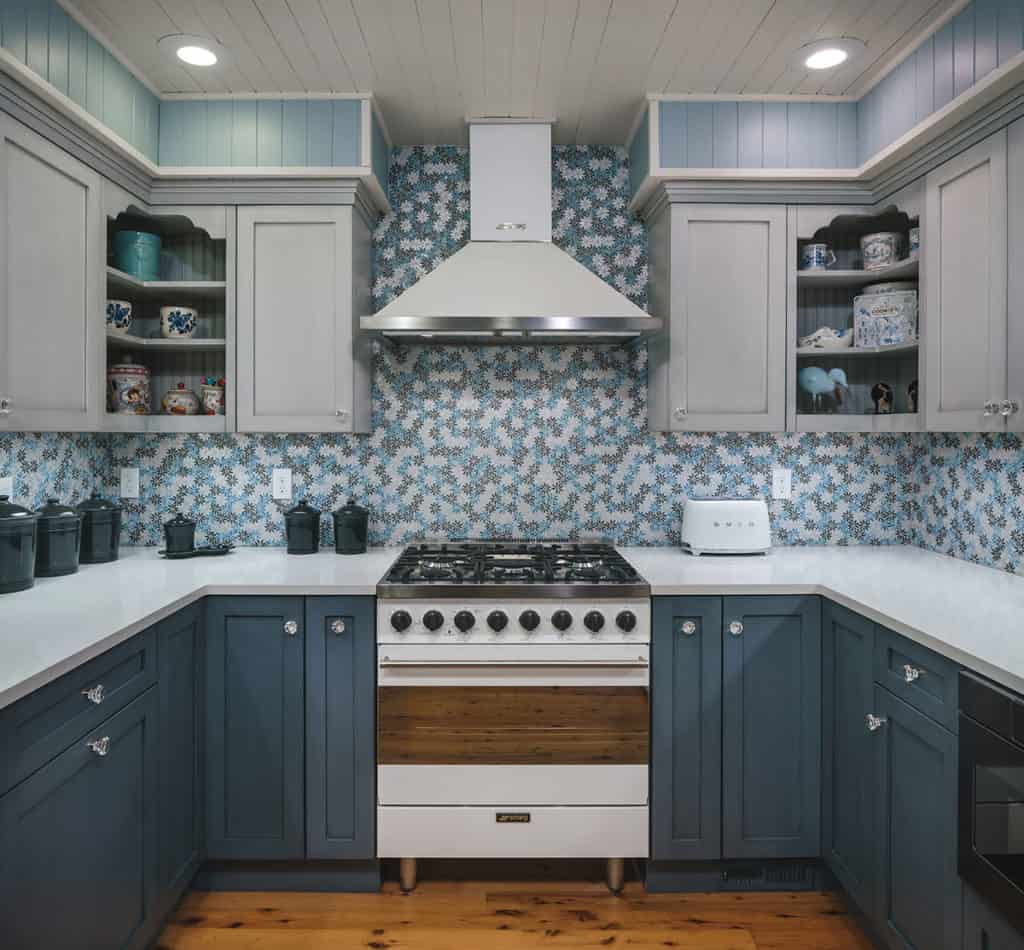 Staying True To 1930s English Cottage Architectural Style
Built in the 1930s, this West Linn home had a lot of English Cottage style craftsmanship that the homeowners not only wanted to retain but wanted to emphasize. As this extensive kitchen remodel shows, the Neil Kelly design team exceeded all expectations.
Interested in remodeling your home? Neil Kelly can deliver the service, expertise and quality craftsmanship you expect. Get in touch with us today!