Bathrooms
|
Interiors
|
Kitchens
Our Favorite Remodeling Projects of 2022
The remodeling projects our teams completed this year started and ended with family function, with plenty of custom cabinets, new appliances, and fresh tile in between. Let's take a look back at the beautiful spaces our designers and their teams created in 2022.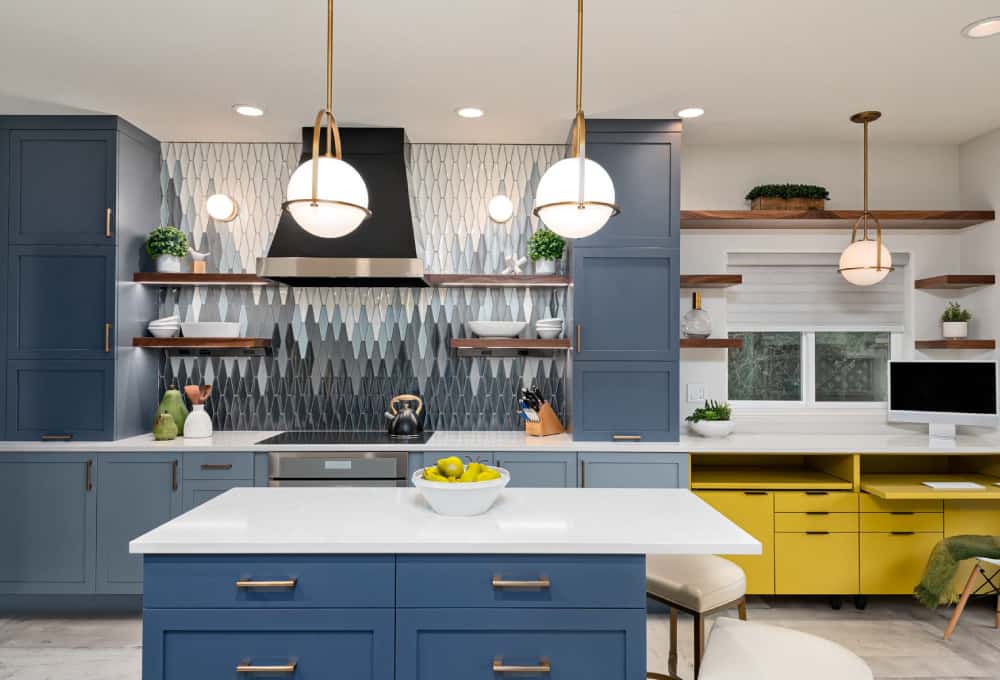 North Eugene Kitchen & Maker Space
A basic 90s kitchen and adjacent workspace was well-worn and in need of clever storage. Neil Kelly design consultant Kathy Hanson drew on her 20 years of remodeling experience and keen eye for color to create a bold and bright contemporary space that meets all our clients' needs.
Project Profile: North Eugene Kitchen & Maker Space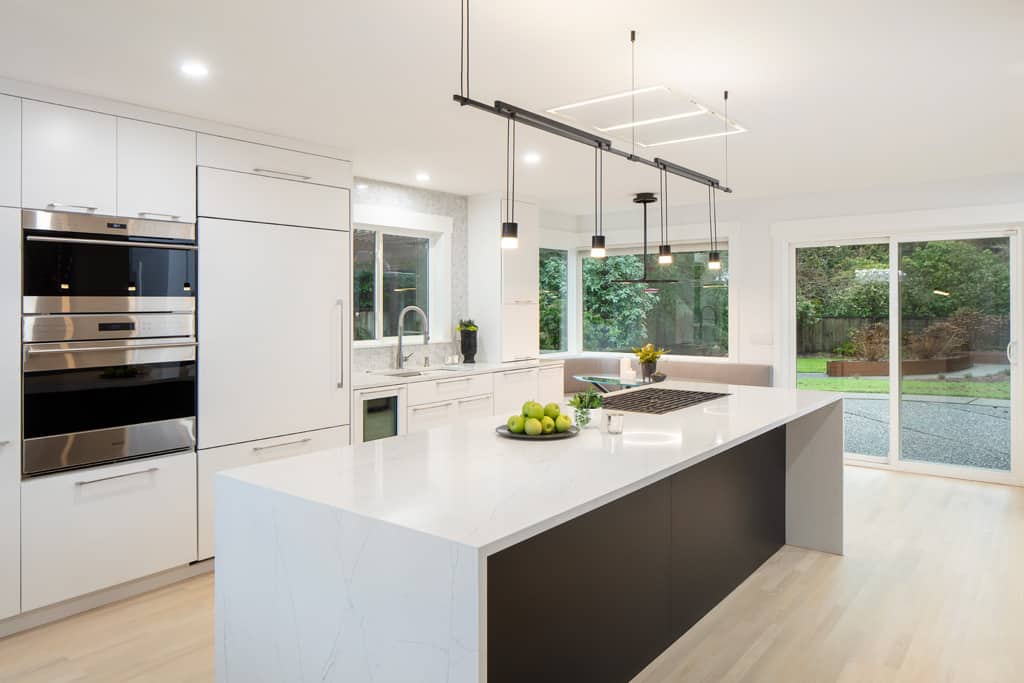 Northeast Bellevue Contemporary Kitchen REMODEL
The homeowners wanted to transform their dated, closed-in kitchen into an open, ultra-contemporary sanctuary. They were drawn to clean lines, minimal detailing and wanted to create as much storage as possible. NK Seattle design consultant, Anne Bauer took on this exciting project, which includes a large island, eating nook, fireplace and more.
Project Profile: Northeast Bellevue Contemporary Kitchen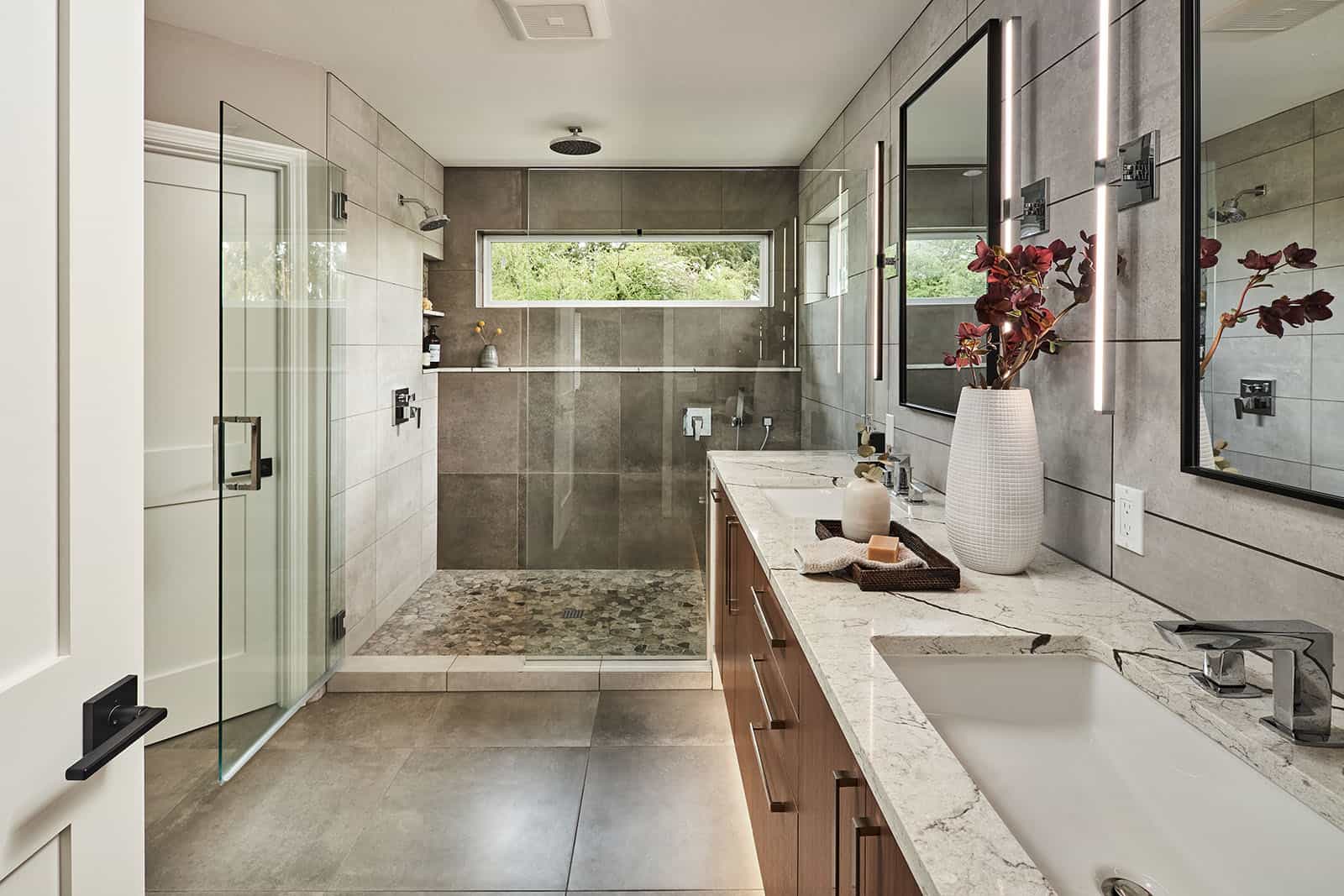 Falcon Drive Primary Bath REMODEL Beaverton
The existing primary bath in this Beaverton, Oregon home was outdated and underutilized. The homeowners wanted to make it more functional by doing away with their small shower and bathtub, and installing a large walk-in shower with more space and an all-around more contemporary feel. Find out how Neil Kelly design consultant Rob Barham made this client's dreams come true.
Project Profile: Falcon Drive Primary Bath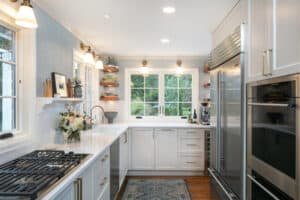 Lake Forest Park Kitchen REMODEL
NK design consultant Amanda Sava had the rare experience of remodeling an L-shaped galley kitchen in a lovely home on the north bank of Lake Washington. She and her team brought our client's vision to life with classic cabinets and hardware, modern open shelving for storage and display, layers of lighting, and sky blue raffia textured wallpaper.
Project Profile: Lake Washington Kitchen Renovation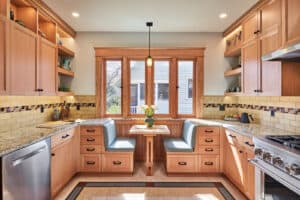 Cleveland Ave. Craftsman Kitchen Portland
While our clients love their 1907 Craftsman home in Northeast Portland's Humboldt neighborhood, the kitchen hadn't been remodeled since the 80s. They turned to our design/build remodeling firm to transform the space into something with better functionality and modern character. Learn how Neil Kelly design consultant Erika Altenhofen took this space from outdated and tired to warm and welcoming.
Project Profile: Portland, Oregon Craftsman Kitchen Remodel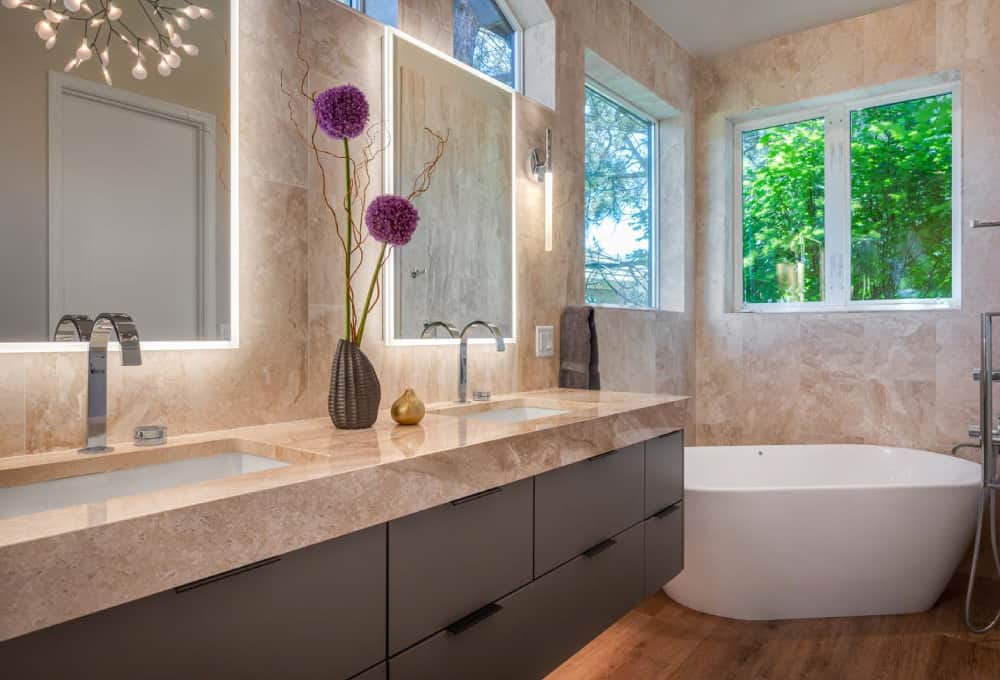 Goose Creek Kitchen & Bath REMODEL
Our clients wanted to open up their existing space and emphasize the distinct architectural lines that were already there. Bend design consultant Kathleen Donohue and the Neil Kelly team worked with our clients on a multi-room home remodel focused on the kitchen, living room fireplace, and primary bath. See how our design/build remodeling experts approached this contemporary upgrade in the Broken Top neighborhood.
Project Profile: Bend, Oregon Kitchen & Bath Remodel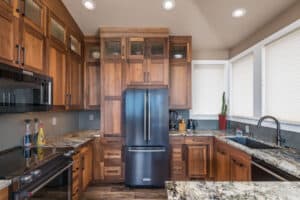 Shoreline Drive Kitchen Florence
Our clients' house, located in the cozy coastal town of Florence, Oregon, offers panoramic views of the Pacific Ocean. An ideal location, to be sure, but the home's interior needed an update. See how NK Eugene design consultant Stefanie Rotella transformed the kitchen and dining area, fireplace, and sunroom.
Project Profile: Oregon Coast Custom Kitchen Remodel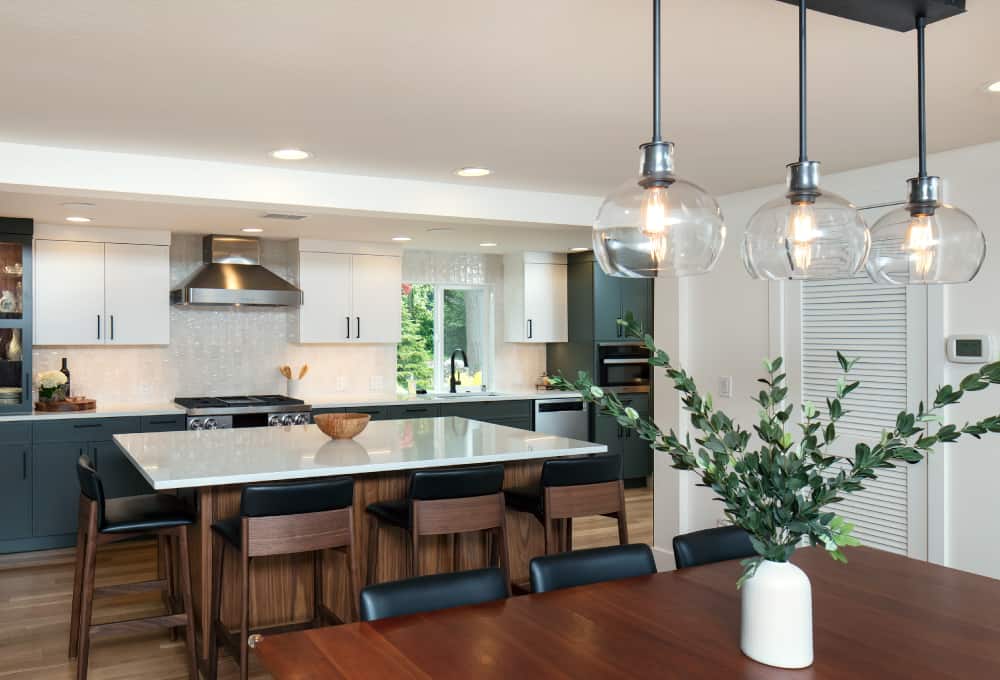 Normandy Park Whole House REMODEL
After their home suffered water damage, our clients took the opportunity to not just fix their floors, but to remodel numerous rooms in their house. Neil Kelly design consultant Jamie Smugeresky took on the task of updating the kitchen and dining area, laundry room, powder room, and kids' bathroom with the goal of making the home more functional for their daily family life.
Project Profile: Seattle Area Whole House Remodel
Feeling inspired to start a project in your home? Get in touch with Neil Kelly's design/build experts and discover how our unique remodeling process can make your dreams come true.