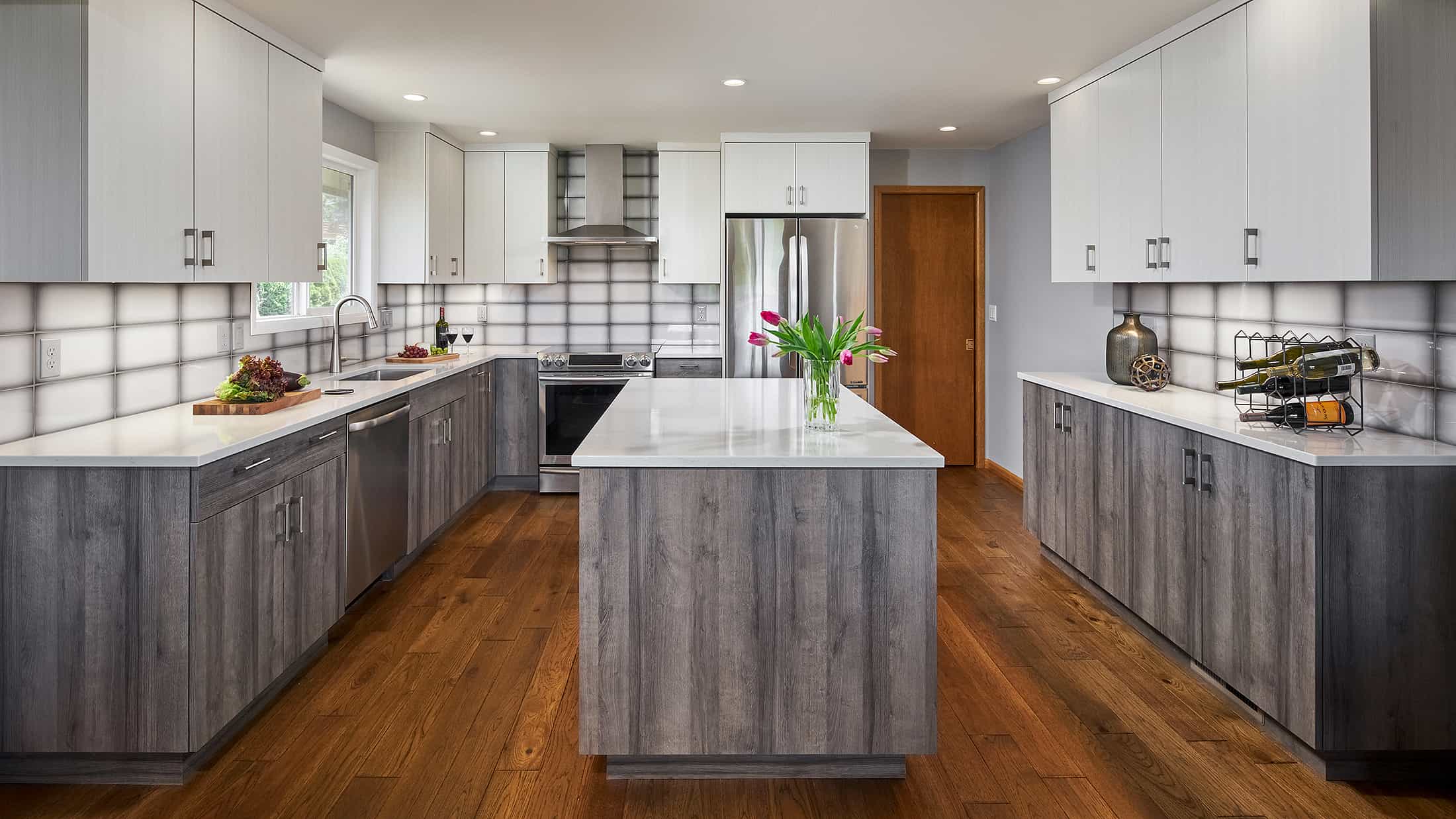 Interiors
Our Favorite Remodeling Projects From 2020
With a new year just around the corner, it's fun to look back at the work we completed in the last 12 months. Here are some of our favorite remodeling projects from 2020.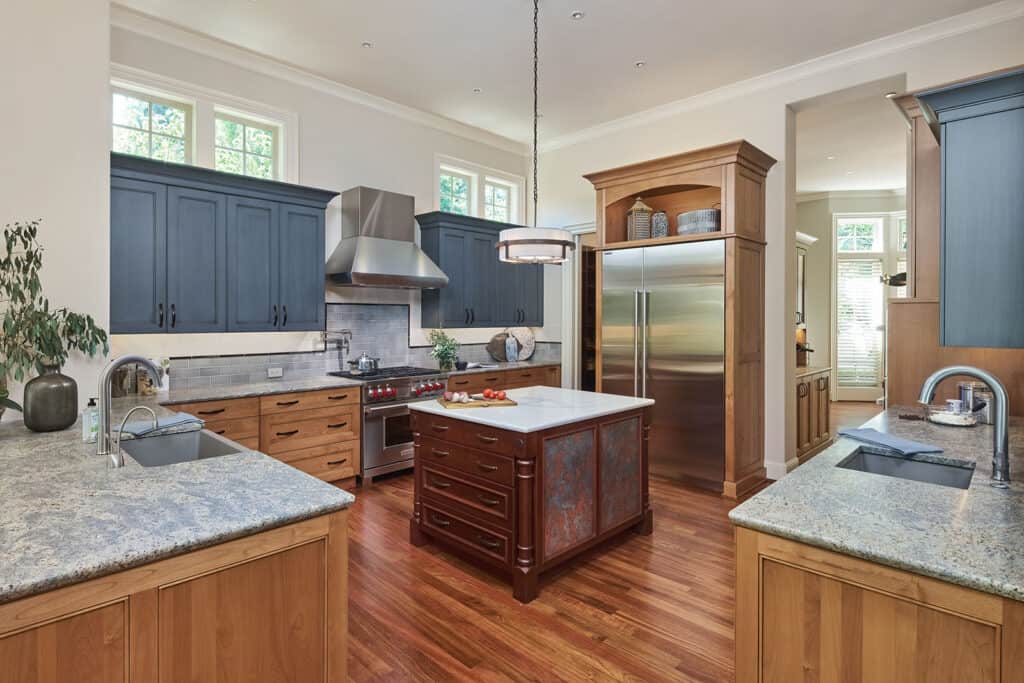 This Lake Oswego whole house remodel features a farmhouse industrial aesthetic, coupled with a more functional kitchen, master bath, and much more.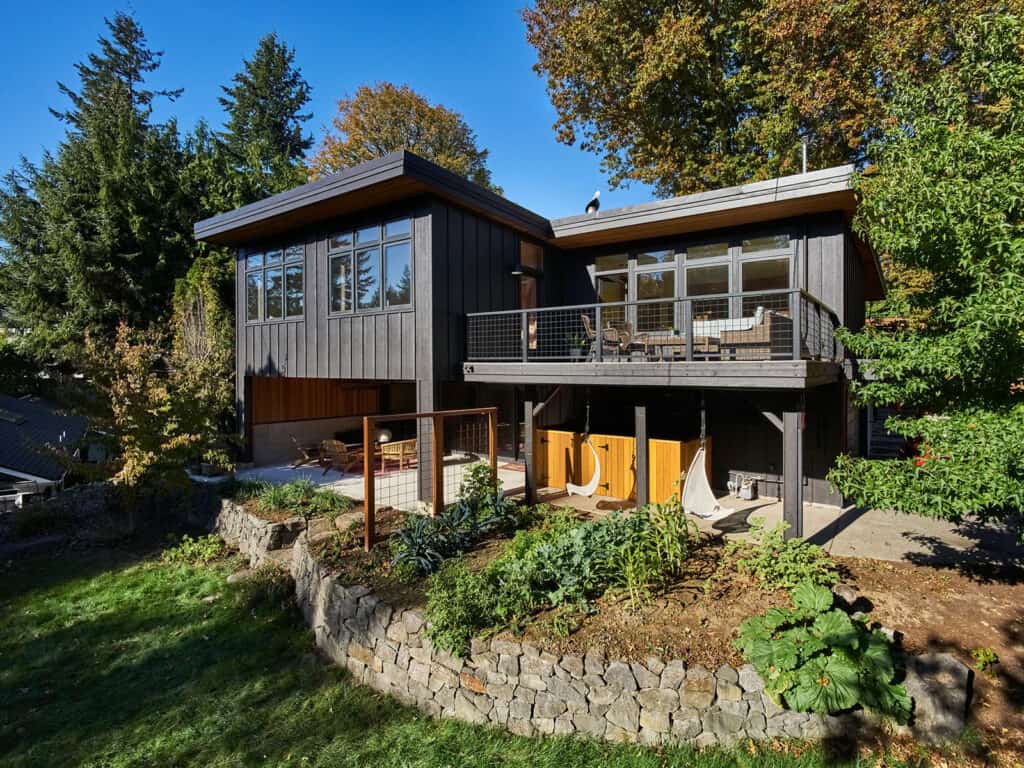 This Mid-Century addition features a glorious outdoor living space with cedar accents, cozy furnishings, year-round heating and more.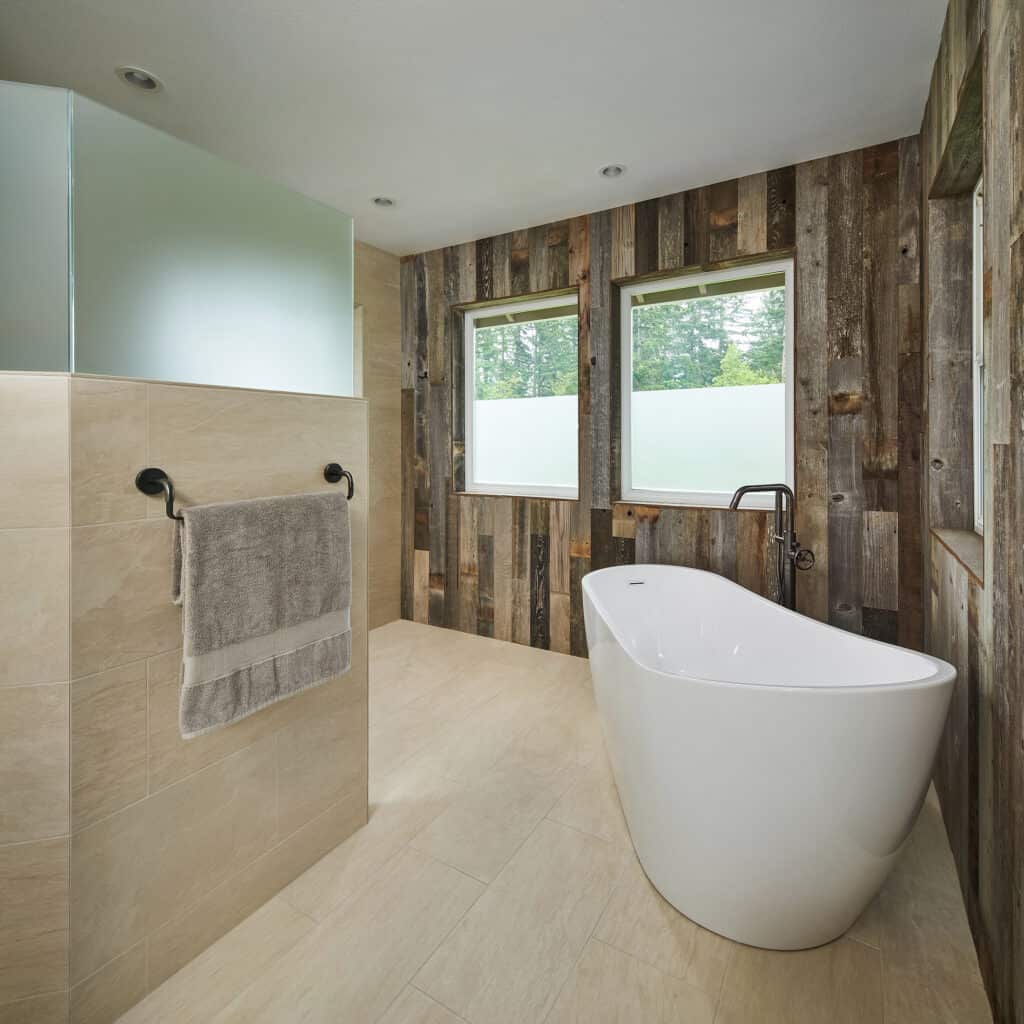 A dated old bathroom goes from tired to inspired in this delightful remodeling project.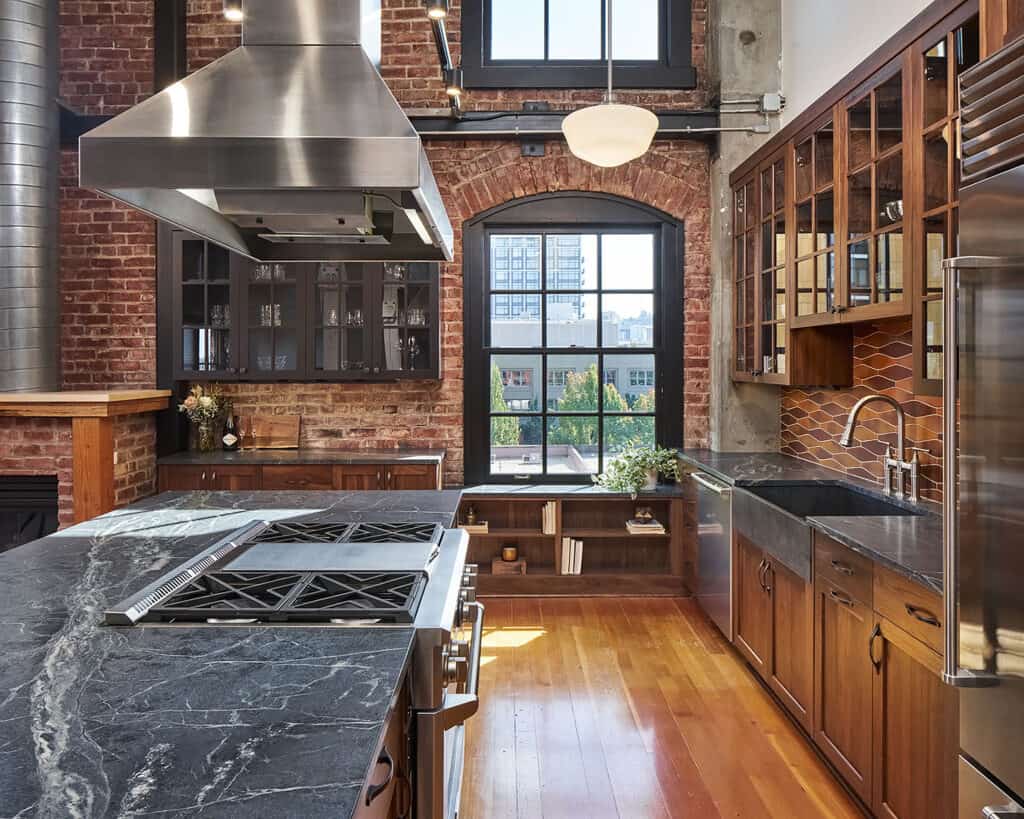 Built in 1910, the brick-and-timber building was converted to lofts in 1996. It was time for a refresh for the kitchen, master bath, and one of two gas fireplaces.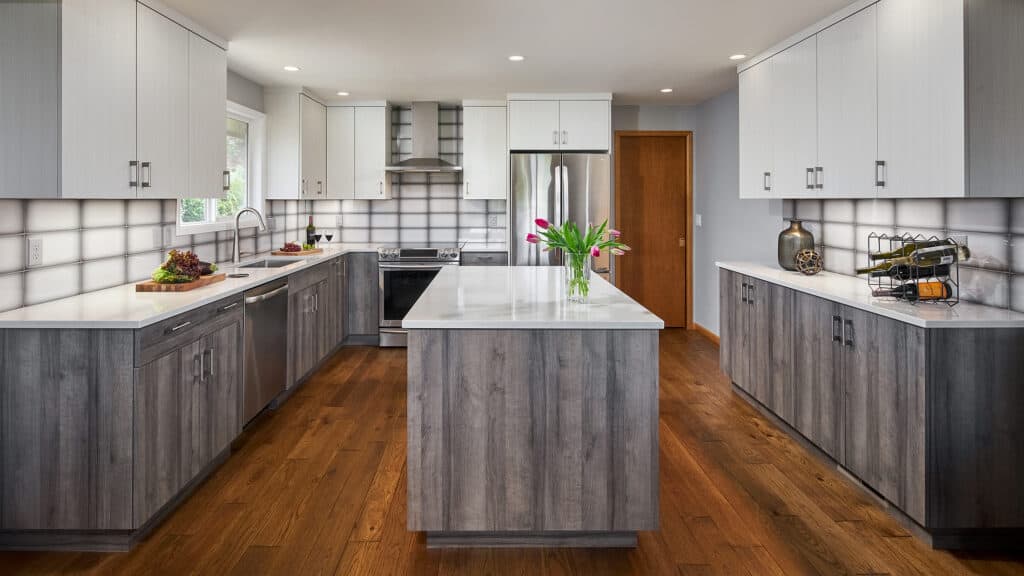 After living in their home since 1968 these NE Portland clients were ready for a kitchen overhaul. The remodel features a new layout, buffet bar, expanded storage and more.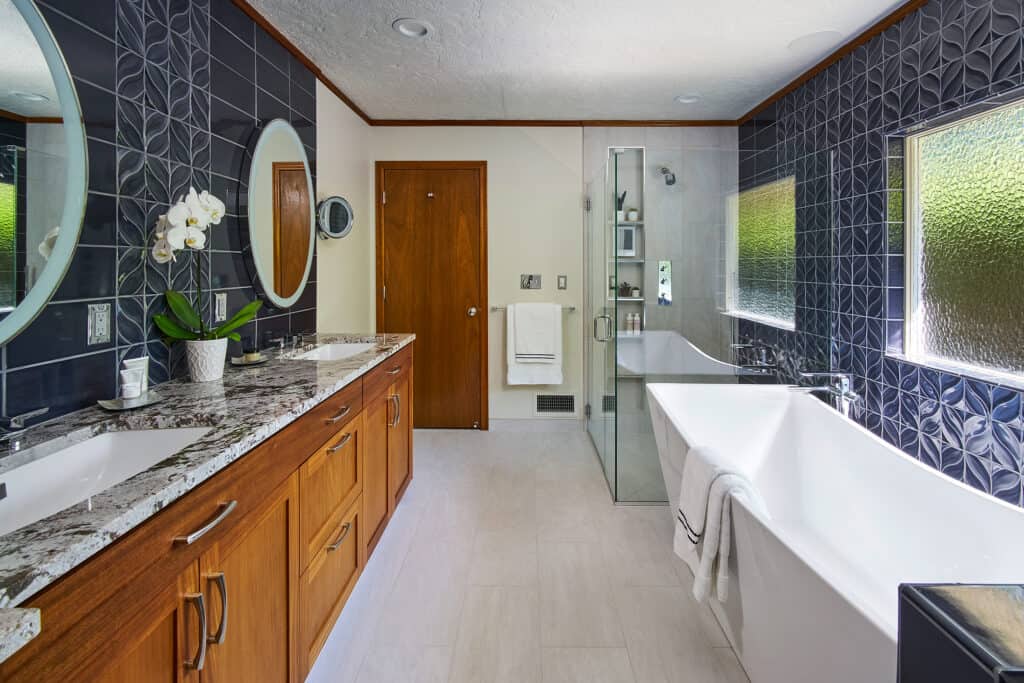 Clean lines, bold blocks of color and hints of chrome add elegance to this Portland area contemporary bathroom project.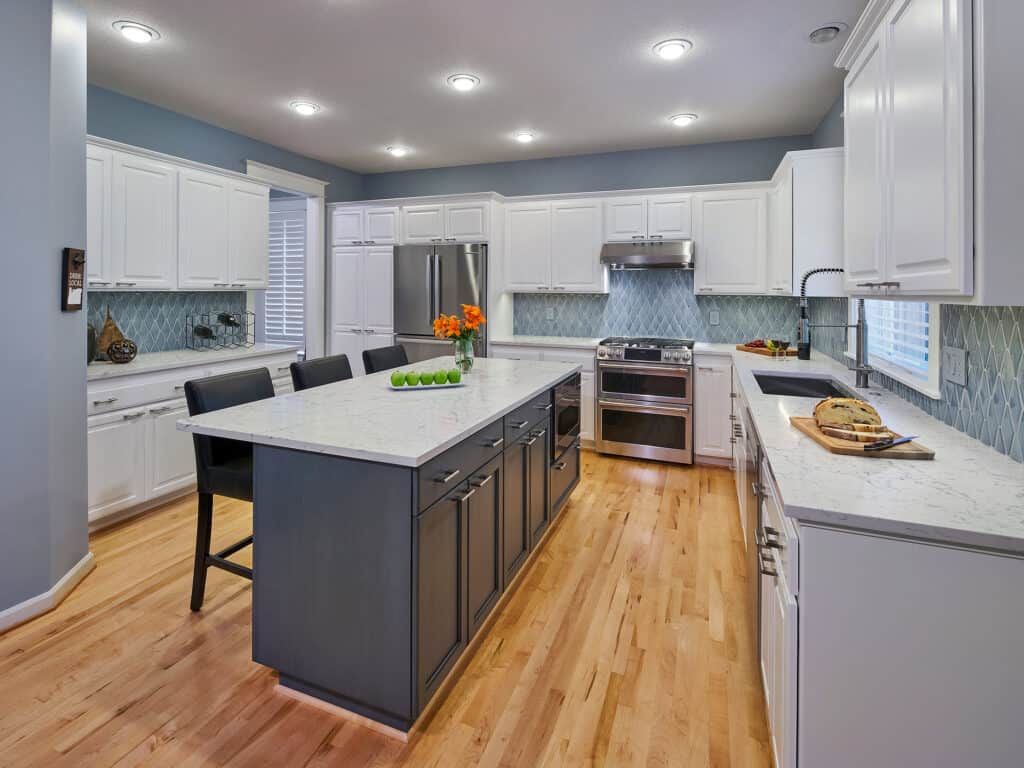 These Portland area clients were ready for a new look in the their kitchen, along with added functionality for in aging-in-place. The remodel features painted cabinets, a new island, quartz counters and more.
Taking advantage of existing architectural elements and unusual angles, Neil Kelly's design team updates a cherished kitchen space.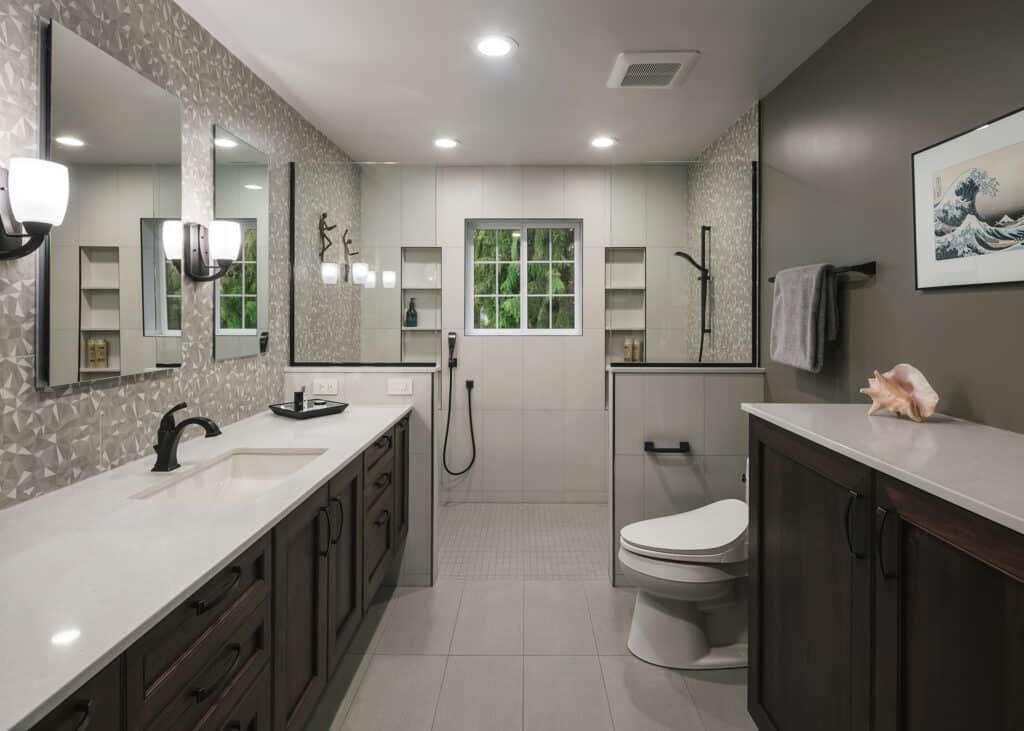 With the goal of creating an accessible and comfortable space for an aging couple, Neil Kelly's design team created a more efficient layout, raised the vanity countertops, added storage, improved the lighting and more.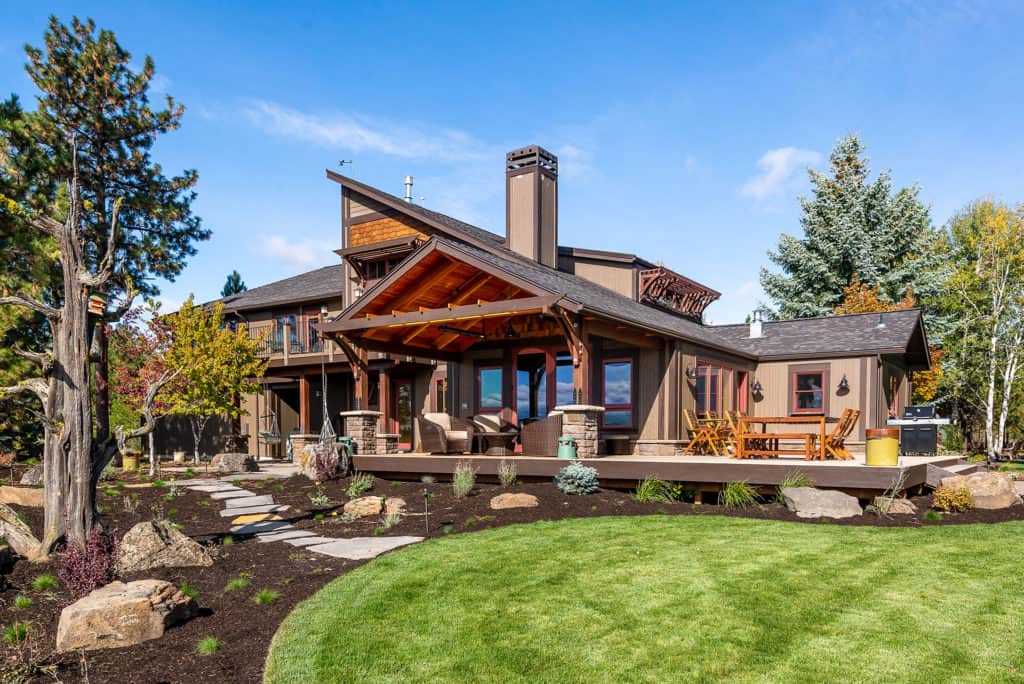 The beauty of the natural world provides great design inspiration. This nature-loving Bend family wanted to create an outdoor space to better enjoy their spectacular river view.
Portland Designer Fabian Genovesi had the pleasure of collaborating with a Cedar Mill couple who had a clear vision for how to transform their entire daylight basement into a one-of-a-kind entertainment space.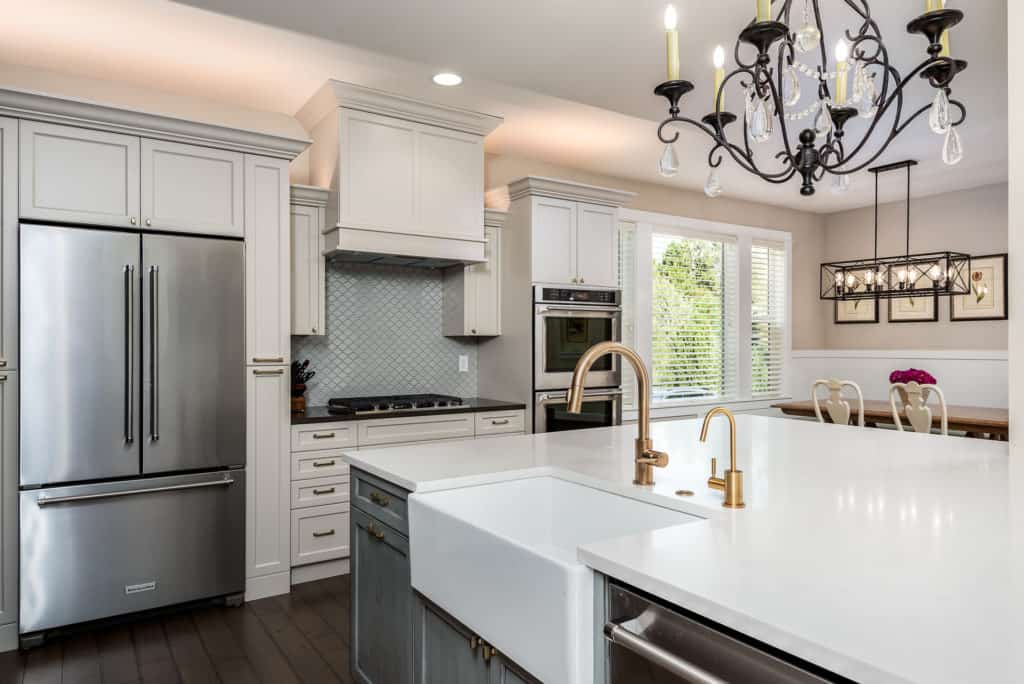 Neil Kelly transformed this Bend "builder-blah" kitchen into a completely custom "true cook's kitchen," with touches of elegance visible throughout.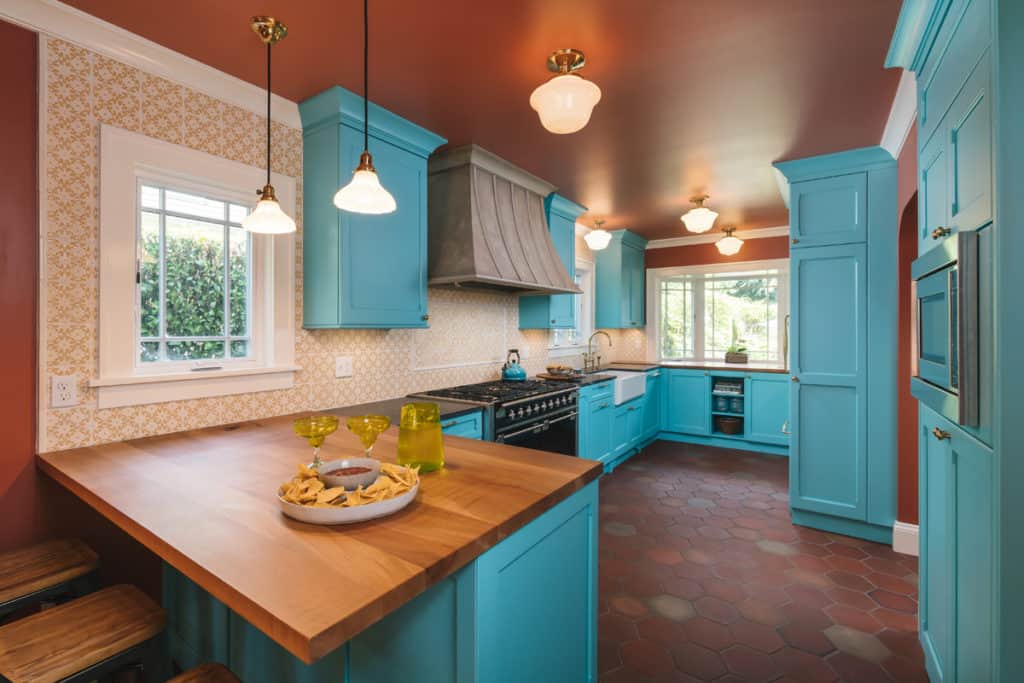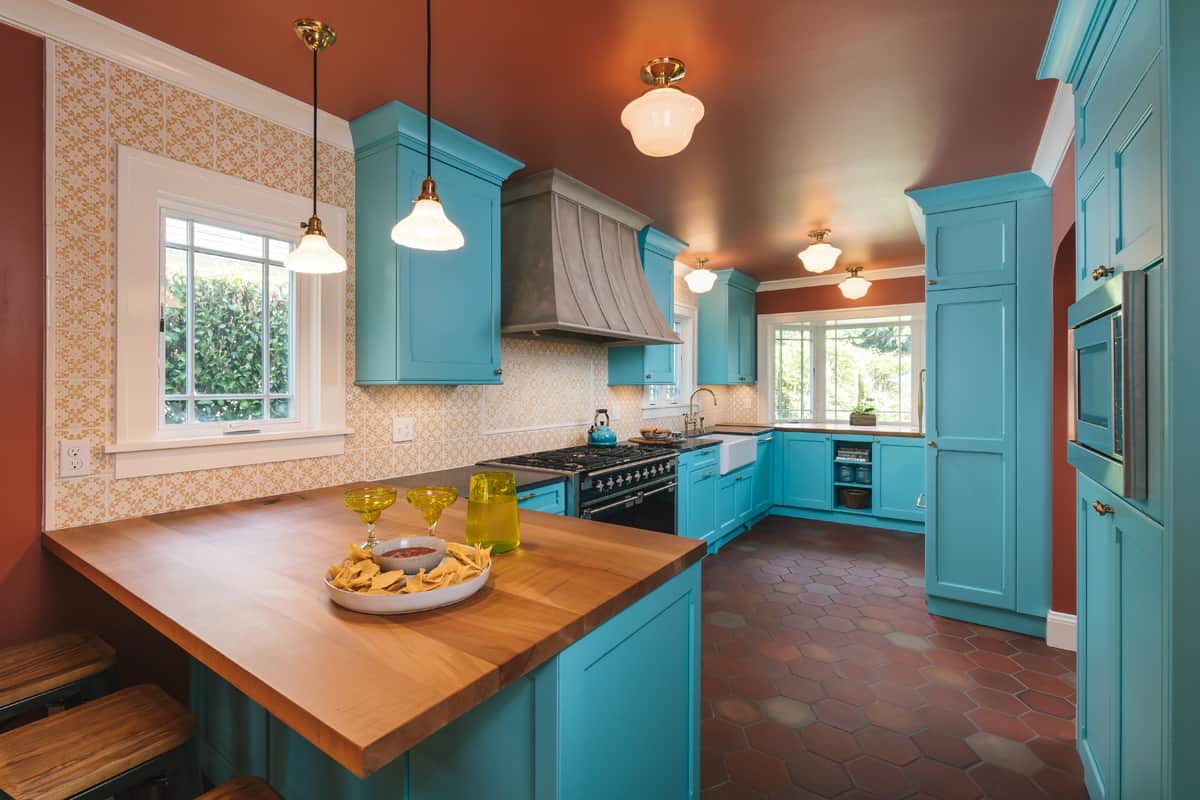 When they asked for a unique kitchen that was not the trendy grey or white palette, this Portland area client got a space filled with color and personality.
Interested in remodeling your home? Neil Kelly can deliver the service, expertise and quality craftsmanship you expect. Get in touch with us today!